October 04, 2011 (Toronto, ON) – The latest news from the SpiderTech p/b C10 camp is that longstanding team member and former Canadian road champ, Andrew Randell is now married to long time girl friend Janet Green. A tweet by team owner Cycle Sports Management reads… "Best wishes to newly married Andrew Randell & Janet. Congratulations!"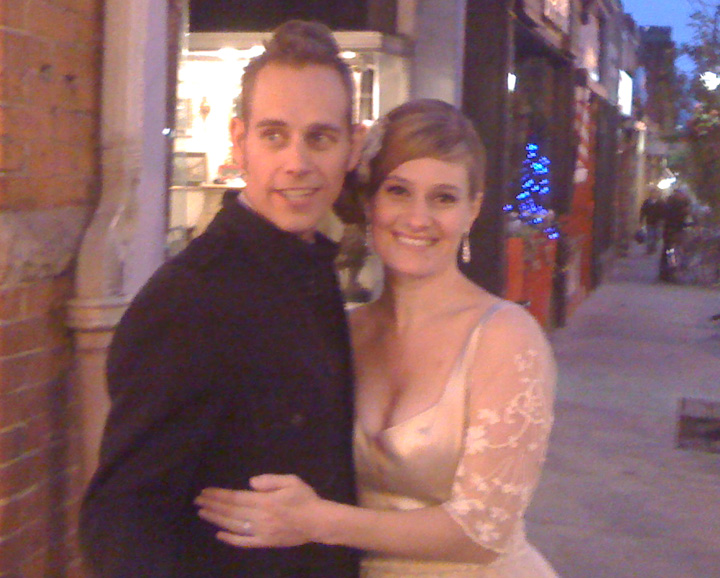 Randell, 37, has been riding pro since 1999 and has had nine professional UCI wins in four countries. According to the SpiderTech site, only Svein Tuft has worn more UCI race leader's jerseys than the 2001 National road champ… read more on Randell below.
"Born in South Africa, Andrew moved to Toronto when he was a child. He started cycling in 1988, after being inspired watching none other than Steve Bauer riding to fourth place overall at the Tour de France. He has been racing full-time since 1995. He is beginning to feel a little like the last of the Mohicans though, as all the guys he started racing with have pretty much stopped.
"Andrew had a vintage Campagnolo shift lever tattoo on his right calf turned into one of the Transformers, Optimus Prime – Andrew is a keen comic aficionado. He studied urban planning at Ryerson University and is engaged to his long-time girlfriend Janet – they are planning their wedding for later this year."
Pedal joins the cycling community in sending best wishes to the newlyweds!