January 10, 2017 (Squamish, BC) – With the completion this past summer of the Test of Metal Series of Events in Squamish, BC, racers and riders may have been left wondering: what's next?  Enter the Spakwus 50, presented by Nesters Market Squamish.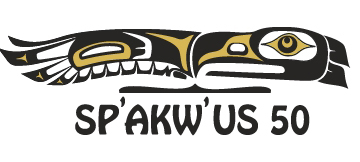 There have been more questions than answers so far about this exciting new event but the crew in Squamish is hard at work getting things aligned for the inaugural race. For 2017, the Spakwus 50 will also serve as the Provincial XCM Championships and the Provincial XCM Series Final. This is an event you do not want to miss!
Registration for the 2017 Spakwus 50 Mountain Bike Marathon (XCM) Event presented by Nester Market Squamish will open on Monday, January 16, 2017 at 6:00pm PST.
Register here.
Registration will be capped at 600 riders for this first year so be sure to act quickly.
Very Important Information: Provincial Championship and Series Titles are only available to riders registered with a valid 2017 Cycling BC Race License. If this stipulation applies to you, visit Cycling BC and secure your 2017 Cycling BC Race License before you begin the Spakwus 50 registration process.
We hope you are as excited as we are about the Spakwus 50 and to continue the legacy of mountain bike events in Squamish, BC.