January 03, 2014 (Aigle, Switzerland) – Last October, the UCI launched a contest for the design of the new jerseys to be worn by the leaders in the various rankings of the UCI Women Road World Cup. The aim was not only to modernise the design of the jersey worn by the overall leader of the series, but also to define that of the jerseys worn by the racers leading the three new rankings that will be introduced from next season (best young rider, best sprinter and best climber).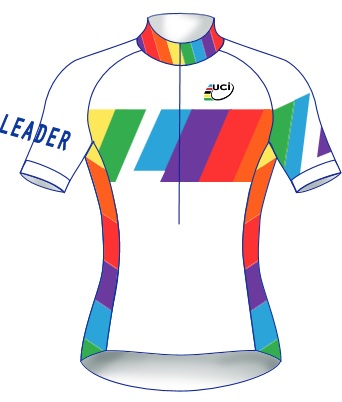 Among the many projects submitted, it was Iris Slappendel's design which got the UCI vote. This young graphic designer from the Netherlands is well known in the cycling world, since she is also a high performance athlete competing with the Rabo Women Cycling Team.
Andrea Marcellini, the UCI Women Cycling Coordinator, is very happy with the choice: "Iris Slappendel's project brings together all the expected qualities. The concept she has developed is very complete and could almost be used as it is. It is an evolution in the visual identity of the UCI Women Road World Cup and incorporates a very contemporary eighties look. The fact that the winner is an active rider is definitely the icing on the cake!"
The 2014 UCI Women Road World Cup will include nine events. It will be launched on 15th of March in the Netherlands with the Boels Rental Ronde van Drenthe, and end on 30th August in France with the GP of Plouay-Bretagne. Phasing in the new rankings (best young rider, best sprinter, best climber) will increase the attractiveness of this key series in the women road cycling calendar. Development and promotion of the latter are one of Brian Cookson's priorities, as new UCI President.
View the winning designs here.