May 12, 2016 (Montreal, QC) – Silber Pro Cycling has received one of the four remaining prestigious invitations to participate in the Tour of Utah. From August 1-7, the team will line-up against some of the best international and domestic professional cycling teams, including BMC, Cannondale, IAM Cycling, and Trek-Segrfredo. The announcement comes on the heels of Silber's eyebrow raising spring block, which included a win in Redlands followed by second place finishes at both the Joe Martin Stage Race and the Tour of the Gila – all accomplished by 3 different young riders.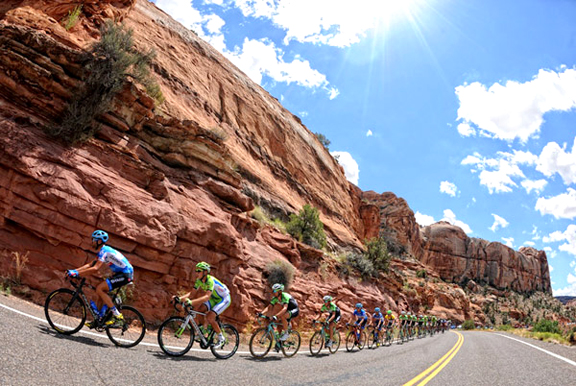 Alex Cataford, who finished second overall at Gila, was quick to respond to the announcement: "We're really excited to be invited to the Tour of Utah. Our team has grown so much over the last two years and we just capped off an amazing spring. We're looking forward to showing more of our potential at one of the hardest races in North America."
Silber Pro Cycling's Sport Director, Gord Fraser, added: "The team's progress is one of the stories of 2016, and I was particularly impressed by the first test of our altitude protocol at the Tour of the Gila. This should bode well for a difficult race in the thin air of what organizers call 'Americas toughest stage race.'"
After pointing out that each year the team builds its calendar and program, owner Scott McFarlane added, "The Tour of Utah presents the best our sport can offer: hard racing against a world class field on courses that showcase some of the most beautiful scenery you will ever see. We're proud to be part of this picture."
Official release from Tour of Utah here.