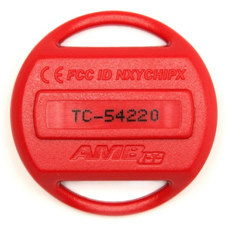 August 15, 2011 (Montreal, QC) – Cyclists in road races should wear electronic chips suggests a leading Quebec bike race organizer. Guy Vaillancourt, one of the organizers of the August 7 Grand Prix de Vaudreuil-Soulanges, made the remarks after complaining how a truck crossed the finish line with the pack, greatly complicating any photo analysis of where the cyclists placed.
By the end of the day on Thursday, Aug. 11, the Quebec cycling federation (FQSC) website had still not yet posted results of Sunday's senior men's race that was unofficially won by Derrick St John (Ride with Rendall). Vaillancourt suggests that if the racers had been wearing chips, results would have been posted "…a few days ago."
But FQSC director, Louis Barbeau, is skeptical about the value of such chips. "Chips are only being used in some international races at this time as well as in [recreational cycling events]. The photo finish has been used successfully for many years. In Vaudreuil, there were a series of events which led to some problems in getting results. I am not aware that a truck crossed the line at the same time as the pack, but if that was the case, this should definitely not have happened. Overall, I am not convinced that the use of chips is necessary and, yes, it does come with an additional cost."
A spokesman for Ottawa-based Sportstats, Marc Roy, said that his company already offers different types of technology to various sporting events. He mentioned ChampionChip and Bibtag as two technologies that could be used for bike races, but these are not as precise as the AMB Pro Chip, which is an active transponder used with a wire, the same technology utilized in the Olympics for skating and cross-country skiing. The Tour de France also uses active transponders.
"Depending on the event, we charge $2,000 minimum fee or $5 per registered participant," noted Roy. "So timing a bike race with 200 cyclists is honestly very easy.  Transponders combined with photo finish eliminate all the guessing.  In fact transponders are so precise (1/100th) of a second that they could be used without a photo finish if all transponders are placed at the same location on every bike (i.e. front fork)."
Roy mentioned various sporting events already use chip technology including The Ironman World Championship in Hawaii, Honolulu Marathon, Ottawa Race Weekend (with 40,000 runners), and the Ottawa Bicycle Club Grand Prix in Gatineau.
"The issue is most bike races simply do not factor in timing costs into their budget. We have sent hundreds of proposals to bike race organizers and it always comes back as being too expensive. So until bike races consider the importance of photo finish combined with active transponders, things like [the August 7 incident] will continue to happen…"