November 08, 2017 (London, ON) – Six Day style racing returns to the FCV. This will be a special night under the lights with a DJ spinning the tunes. Special guest announcer, Kelya, from the Burnaby Velodrome is set to take the mic. Youth and adults racers will take to the track in a fast ability based race night. Come one, come all.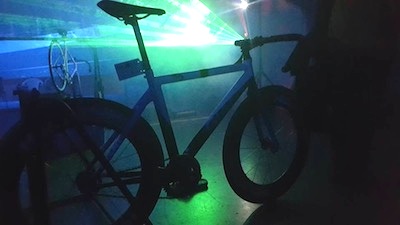 Saturday Night Racing is an ability series which allow racers of different is an ability based series where racers pick they category based on speed and endurance. This allow racers of different abilties to race together and gain experience and speed. Racing categories will be A, B, C, and D so that race and have fun. Races will be open to all youth and adult track racers from Ontario and abroad.
All races are sanctioned by the Ontario Cycling Association as a citizens event. Out of province racers are required to have a UCI racing license from their home province or country. US domestic licenses will not be accepted.
The race night will start off with and opening light show followed by matched sprints. Each night racers will participate in scratch, points, and elimination and Last man standing races (for non-madison racers). Madison is back. Race teams will race both a 500m TT and Madison points race to showcase their Madison skills.
All races will be run on abiltiy based categories and distances will be set to the level of each category.