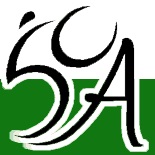 June 03, 2013 (Regina, SK) – The Saskatchewan Cycling Association has unveiled the road cycling contingent that will represent the province with the rest of the Sherbrooke bound team of Saskatchewan athletes this August during the Canada Summer Games in Quebec.
The Cycling team will be made up 5 male and 5 female young and energetic athletes that are looking to turn heads as they strive for personal bests at the games.
The Men's team consists of Colin Aspen (Saskatoon), Lukas Conly (Grasswood), Kurt Hauser (Regina), Lucas Morin (Saskatoon) and Luke Turanich (Emerald Park).
The Women's Team which includes Lindsay Aspen (Saskatoon), Marina Aspen (Saskatoon), Nicole Cripps (Regina), Rachael Edwards (Saskatoon), and Juliette Wheler (Saskatoon).
Alternates for the team are: Amanda Regnier (Saskatoon) and Jalen Kropf (Caronport).
These Athletes will be competing against Canada's fastest under 23 road riders during the second half of the games that run from the 10th of August to the 18th.
For more information about the Canada Summer Games visit www.jeuxducanada2013.ca and for more information on Team Saskatchewan you can check out www.teamsask.ca
Schedule of Events
– August 12 – Time Trial: Women @ 9am; Men @ 10:30am
– August 14 – Road Race: Women @ 9am; Men @ @ 1:30pm
– August 17 – Criterium: Women @ 9:30am; Men @ 11:30 am