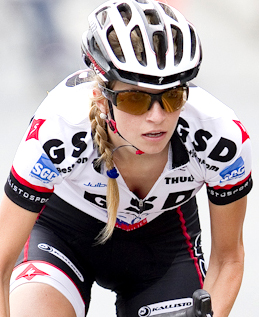 December 23, 2013 – The Canadian UCI women's road team owned by Gerard Penarroya and formerly named GSD Gestion/Kallisto/Specialized has announced its 2014 roster, as well as a new main sponsor, SAS Canada.
Returning riders for 2014 are Anne-Marie Morin, Roxanne Pépin, and Stephanie Roorda. They will be joined by newcomers Rosalie Cardin, Catherine Dessureault, Marie-Ève Fish, Adrianne and Kristi Prevost Lay of Calgary.
We are excited to announce that SAS Canada will become the main sponsor of the team. SAS joins Mazda, Specialized and Macogep for this financial support. The team is led by Gérard Penarroya and Michael B. Des Ilets.
SAS will help the team riders surpass their goals and achieve rankings for the Olympics 2016. SAS Canada will support the team and coaches financially, but also its technology to optimize the performance of athletes and data visualization.
The official team name will be announced shortly.