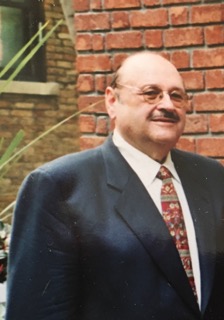 April 28, 2016 (Montreal, QC) – Stanley Backman, the long-time owner of Babac Cycle Products, passed away on April 21 at the age of 80 years. Backman began working at the family business in about 1952 at the age of 16. After a stroke in 2005, Backman relinquished day-to-day control over the company, but still often came in to the office one or two days a week.
"I think the world of him," said the man who replaced Backman as president of Babac, Jean-Pierre Ravary. "He was honest and respectful towards his employees. Mr. Backman was always willing to go the extra nine yards."
Ravary related how Babac was started  in 1933 by Stanley Backman's father, Philip. Initially, Backman Auto Bicycle Accessories Co (Babac) concentrated on automobile parts distribution, mainly specializing in car lights. In 1968, Stanley Backman took over as company president and shifted the focus toward distributing bicycle parts and accessories. One of the first bike brands carried was Park Tool USA
Currently, Montreal-based Babac distributes bicycle accessories; components & parts; spokes & wheels; tires & tubes; and tools & lubricants in Canada from coast to coast. The company has a workforce that varies seasonally between 10 and 15. Stanley's widow, Marilyn Takefman, is now the owner of Babac.
A private graveside service for Backman was held on Friday, April 22. Donations in his memory can be made to the March of Dimes, Association québécoise des personnes aphasiques (AQPA) or to the Jewish General Hospital 514-340-8251 – read his Obituary here.
Pedal joins the cycling community in extending its condolences to Backman's family and friends.