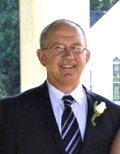 December 29, 2012 (Burnaby, BC) – After battling cancer for over two years, David Michael Kosick passed away peacefully at home in the early evening on Dec. 26, Boxing Day surrounded by his family. Born February 20, 1953, he was a longtime volunteer at the Burnaby Velodrome  and Escape Velocity road races and was a friend to many in the cycling community of B.C.
A member of Team Soliton and the Escape Velocity Cycling Club, he was also the Treasurer of The Burnaby Velodrome while racing  in the Masters Category. A mentor to many young riders he'll be sorely missed.
With great gratitude we want to express our thanks for all the love and support we have received. We will be holding a celebration of Dave's life on Sunday Dec. 30 at the Semiahmoo Fish and Game Hall from 1-3pm, at 1284 184 St. Surrey BC. As this is a celebration, we ask you to join us in wearing bright colours in Dave's honour.
Thank you for all your kindness,
Dave's Family