May 21, 2013 (Girona, Spain) – Ryder Hesjedal, forced out of the 2013 Giro d'Italia due to illness, is recovering at home in Girona, Spain. Further evaluation of Hesjedal by team medical staff has revealed he developed an upper respiratory tract infection.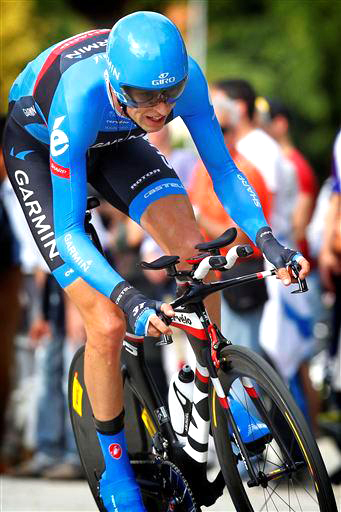 Since he came into the Giro in such good form, it left him vulnerable, hampering his body's ability to fight infection, according to medical staff. His effort from the TT, combined with further efforts in rainy and cold conditions stressed his immune system and made him susceptible to contracting the infection. Once the infection was contracted, competiting at the level necessary in a Grand Tour like the Giro became virtually impossible, leaving no chance for recovery and only the worsening of the condition.
"It appears that Ryder had been exposed to the virus affecting many in the Peloton during the first week of racing," said team physician Phil Stawski.  "Secondary to his outstanding form and conditioning, the more typical symptoms did not manifest until later, however the effect on his body and performance was already occurring.  His effort during the TT and in the cold and wet conditions continued to impact his body's ability to fight the infection and he ultimately succumbed. The only option to prevent the worsening of his condition was to stop racing and allow him to recover."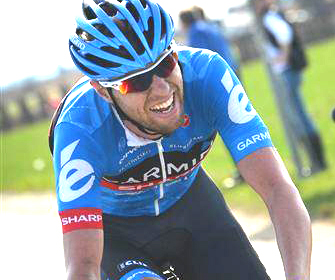 Team medical staff anticipates Hesjedal will be able to start training again in about a week. Hesjedal's first race back post-recovery will be the Tour de Suisse.
"We look forward to getting Ryder recovered, healthy and back on the road and racing again," said Jonathan Vaughters, CEO, Slipstream Sports and Team Garmin-Sharp. "He was in great condition before the Giro and while it's a shame that he got so sick, we're glad he is starting to come around. Our team staff will continue to work closely with him to get him healthy again, that's priority number one, but we'll all be glad to get him back to racing."
"Its hard to watch the Giro from home and not be there with my team but watching Ramunas' ride today is inspiring," said Hesjedal. "The team's been great with helping me, I appreciate all the support. I look forward to getting back on the road and racing again at Suisse and will take it day by day from there."