The next year he became the first Canadian to win a stage of the Vuelta a España and the first Canadian individual winner of a Grand Tour stage since Steve Bauer at the 1988 Tour de France.
In 2010 he showed his stuff at the Tour de France, finishing sixth in the general classification, the highest Canadian finish in the race in 22 years, since Bauer's fourth place in 1988.
But at this year's Giro d'Italia, the Victoria, BC native upped the ante even more. On Stage 7 to the small mountain town of Rocca di Cambio, he did what no Canadian had ever done before – he rode into the overall lead and earned the iconic Maglia Rosa, the Giro leader's jersey.
The following day the battle royale between the Canadian and the Spaniard continued – Rodriguez took second place on the stage and leap-frogged over Hesjedal to wear pink again after 15 stages.
That's when Hesjedal did what many of his staunchest supporters might not have imagined before the Giro had begun. He finished 6th on the stage to overtake Rodriguez and win the Giro d'Italia by 16 seconds. With that, not only did he become the first Canadian ever to win the Giro, but any of cycling's Grand Tours.
Pedal spoke to Canada's newest champion from his European base in Girona, Spain after he had a chance to reflect on his latest and greatest performance.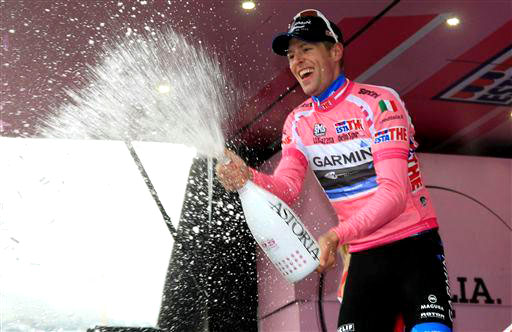 Congratulations!
Ryder Hesjedal: Alright, thanks!
Where are you?
RH: Just getting some lunch after riding my bike.
How has the past week been, pretty crazy?
RH: Oh, yeah, not too bad! Pretty balanced, normal. Just taking care of requests and media, being with Ashley (his wife) and just enjoying it!
Normal…for someone who just won the Giro…
RH: (Laughs) Yeah, leading a normal life, nothing crazy.
So back in November when Jonathan Vaughters told you that you would be Garmin-Barracuda's leader for the Giro, what was the best result that you could dream for yourself?
RH: What was I thinking back then…? Oh, I never set a limit or a boundary, I just focus on being the best I can be. If you just focus on that, you just have to let it play out and you'll know at the end. I really had no clear objective, just to go and have the best ride possible.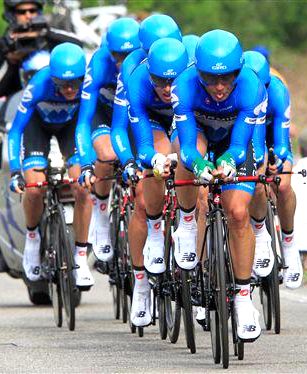 Tell us about all of the factors that came together for you to excel in the mountains the way you did during the race and in the final week.
RH: We were there and serious and in it. Everyone on the team punched their weight from early on, you know, the Team Time Trial success and having the thing with Ramunas (Navardauskas, who wore the maglia rosa after the Stage 4 TTT) he's a great guy. The race was just coming together and everyone was just rolling off that momentum and once I was riding the way I was and got into the jersey I think everyone believed that we had a chance to have a great result. I think we showed that motivation in our racing and riding. Yeah, once you have that collective energy in a group like that you see what can happen.
And it snowballed – with the confidence the team had in you, they all rode better, right?
RH: Exactly! I mean everyone feeds off each other and especially with success when someone's doing well. We've all been professional for a while so everyone knows how to do their job. That's why we're there, but also to seize the good moments for sure.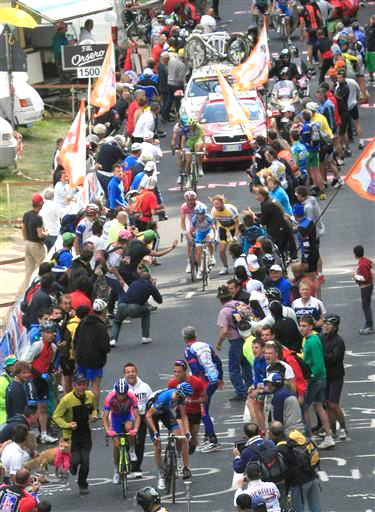 And how about your director, Allan Peiper. He's in his first year with your team but he's had so much experience and success directing and racing. How did he contribute to your victory?
RH: Oh, he's been great since the beginning, coming on as an Elite sports director. Yeah, he has a great history as a rider and that's important for riders that are racing now. He just has that presence of being a leader and he definitely helped steer the ship and contributed not just at the Giro but in everything beforehand from the start of the season. So yeah, he's been a great addition to the program.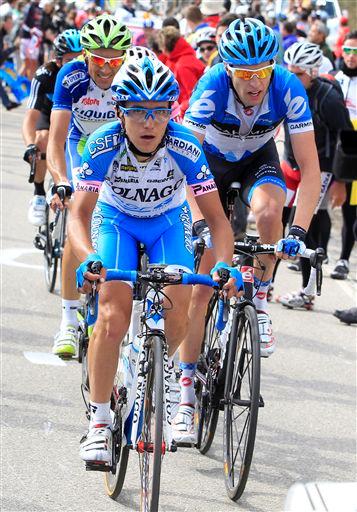 At what point did you really think to yourself 'I can win the Giro d'Italia'?
RH: That's a good question. I think my day on the Passo Giau (Stage 17) was definitely a good sign. That was supposed to be a day that the other guys were supposed to do something and I was able to be right there and show myself well. At that point in the race I'd already shown myself in Cervinia (when he took the maglia rosa for the second time), so I think that was the moment where I knew I was at the level. I still had to focus each day on the front, because you can never take anything for granted, and I just went to work on the rest of those mountain days. You know, I guess maybe 5km from the finish in the TT I believed that I could win the Giro!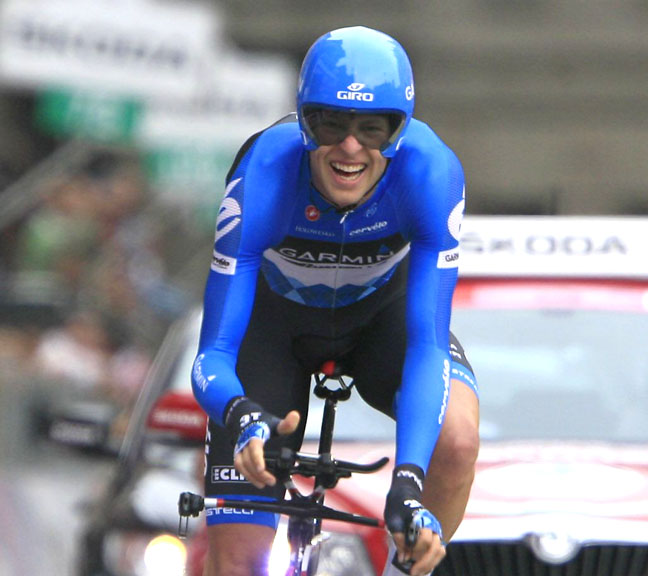 How did you sleep the night before the Time Trial?
RH: Good! When you race for 13.5 hours the two days before (laughs) it's pretty easy to close the eyes and get to bed. Yeah, Sunday was a big day but you can get to sleep once you're in that routine.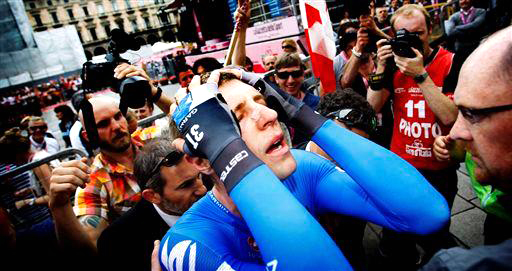 Take us through your thoughts that final day from when the time you were in the start house, during your ride, through the time when Rodriguez finished.
RH: It was time to go, it was a long wait before the start, at 4-something in the afternoon. I was there and ready to ride, just happy that it had finally arrived and all I had to do was race my bike. For a brief moment right before the start they were playing Guns n' Roses and with the atmosphere and everything…I just smiled to myself and knew that I was capable of doing a good race and I set out and did it. Then I finished my ride and stopped and had to sit there and watch the clock and wait for Rodriguez. Then everyone explained to me that I was the winner, it was a pretty intense moment that's for sure.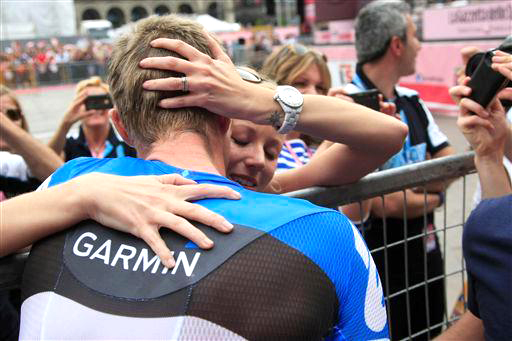 How much of a boost was it to have Ashley and your dad there when you won?
RH: Being able share that kind of moment with your loved ones, oh, it was huge. Ashley was right there and my father, and my good friends Seamus (McGrath) and Cody (Graham) and other guys from Victoria that have supported me over the years, along with the team. So to have those people around me was a big moment…from that point on through the rest of the evening it was just a big celebration!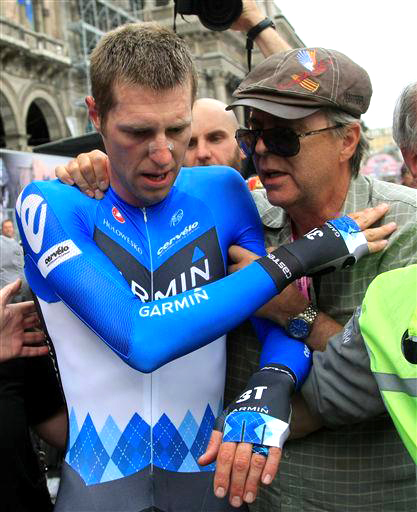 What does it mean to be able to say that you are the first Canadian ever to win a Grand Tour, something that even Steve Bauer never accomplished?
RH: Yeah, it sounds nice, I'm extremely proud of that. I've always held riders up on a pedestal that could say that. I mean, to win a Grand Tour, that's the pinnacle. Now that I can sit here and say that, as a Canadian who was the first to do it…it's a huge moment in my career and in my life. I'll have that for motivation for the rest of it!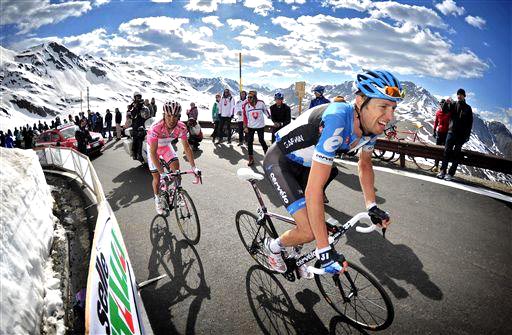 What does your Giro victory mean for cycling in Canada going forward?
RH: It shows the state of Canadian cycling and where it's at. It's in a great place, I think the best place it's ever been. It's great for the sport, great for cycling, for sports in general… for everything. I just do what I do and we'll see the effects from it.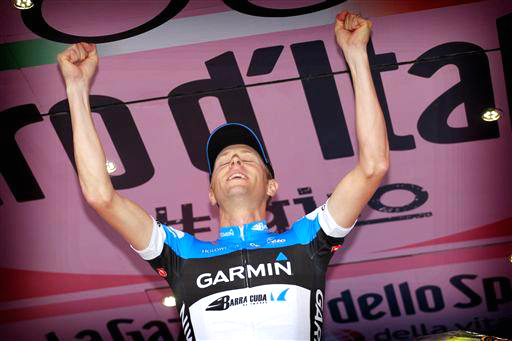 What would you like to say to the Canadian kids out there who ride their bikes for pleasure, for transportation or for competition?
RH: Oh, do it because you enjoy it as it can take you far and open a lot of doors, and also help you find out a lot of things about yourself. I encourage it. I think that you have to get out there and also know what you're doing and be smart out there on the road. Drivers also need to be aware of cyclists and realize that it's important that we have a place on the road. In this day and age you have to realize that cycling is important for health, for the environment, for everything. So I think it's a nice step forward and Canada's starting to follow some of the countries that already clearly have that system in place and that's simply it.
You really captivated Canadians everywhere some wearing your Weight of a Nation T-shirt. What does the support of Canadian fans everywhere mean to you?
RH: Oh, it's everything to be supported by people. If I'm doing what I love to do and that gets other people excited that's a true compliment. It's very motivating and it just pushes you and moves you – it's pretty empowering.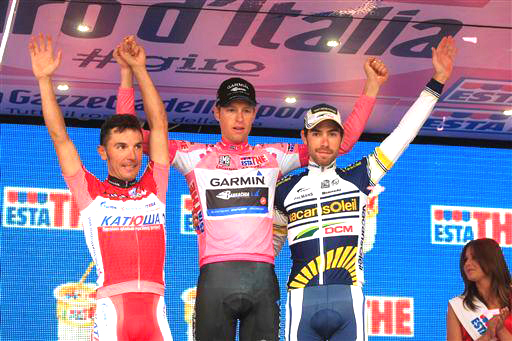 Describe for Pedal readers what it felt like standing on the podium after winning the Giro d'Italia, one of the greatest races in the world, knowing the history and some of the others who had preceded you?
RH: Oh, it's unreal to look at that trophy and see the names on it and know that you're in that club now! That's what I've been working on for close to 20 years. Those are the benchmarks and the goals that you dream about. To be there and be living it, that's just a huge sense of accomplishment and satisfaction and it's the ultimate!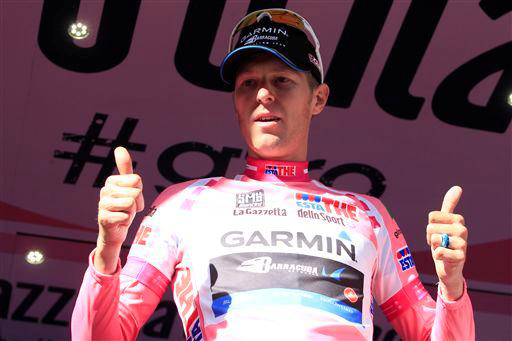 What were your emotions hearing "Oh, Canada" there on the podium?
RH: Oh, just happiness, relief, pride and everything…that it was being played for me and everyone, and that I'd done it. It was pretty overwhelming, just the whole experience, I'll never forget it, that's for sure.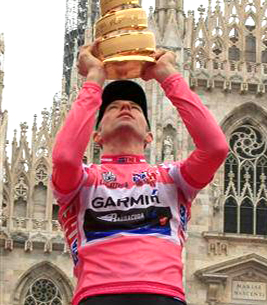 That's great Ryder congratulations again and thanks for your time.
RH: Thanks, Amy, I appreciate your support. Cheers.
As all you Pedalmag readers can see, winning one of the most difficult and prestigious races in the world hasn't changed Ryder Hesjedal. His pride and class still shine through.