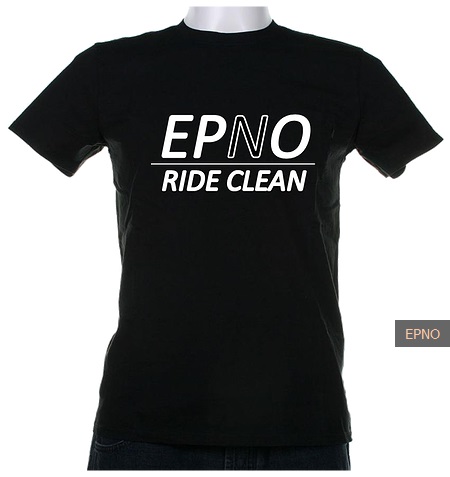 November 06, 2013 (Victoria, BC) – The Russ Hay's Racing Cycle Club Society is introducing its "Ride Clean" initiative designed to communicate a clear stance against doping in cycling and to express a call for truth and reconciliation with respect to moving forward from the sport's dark past.
The launch of the initiative introduces the option to purchase "Ride Clean" T-Shirts with the choice of the statements, "EPNO" or "Give Me Performance Enhancing Hugs". Buy your "Ride Clean" shirt HERE.
Proceeds of each shirt sale will help raise much needed funding to send elite and development athletes to the Canadian National Cycling Championships in Quebec in June 2014.
The Russ Hay's Racing Cycle Club Society is a non-profit organization that supports and manages the Russ Hay's / Accent Inns trade cycling team and organizes the Robert Cameron Law Cycling Series. In 2013, the organization achieved noted success with hosting the BC Provincial Road Cycling Championships and helping Curtis Dearden to win the Elite Men's Canadian National Championship Time Trial Title.
For more information visit www.russhaysracing.com.