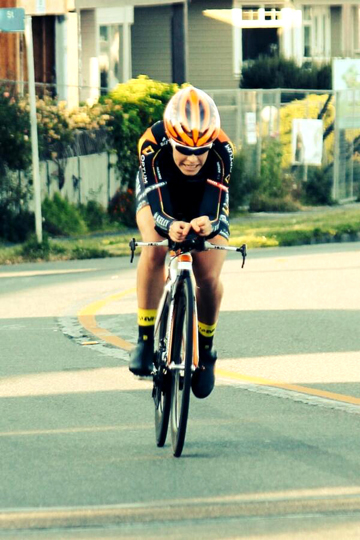 May 31, 2014 (Victoria, BC) – Victoria, B.C.'s Annie Ewart (Optum p/b Kelly Benefit Strategies) set a blistering record-breaking solo pace to win the Hotel Zed Dallas Road Time Trial, the first event of the 2014 Robert Cameron Law Cycling Series presented by PISE.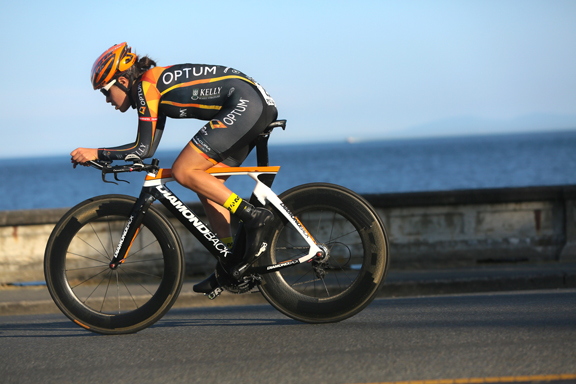 Ewart's time of 7:23.8 on the five-kilometre waterfront and windy course broke the 7:30 course record previously held by two-time winner Kristine Brynjolfson in 2011.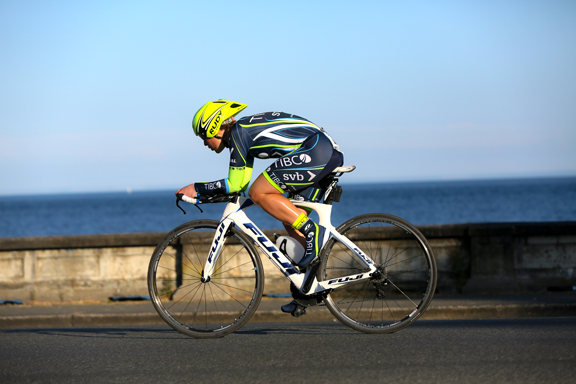 Anika Todd, Tibco/To the Top, silver-medalist at the 2013 Canadian National Time Trial Championships was second in 7:33.7 while Justine Clift, Glotman Simpson Cycling was third in 7:36.8.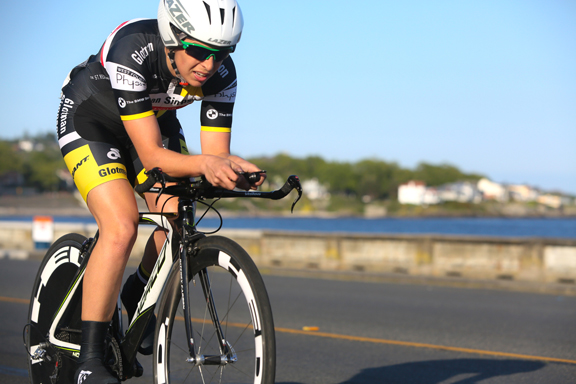 On the men's elite side, Trek Red Truck Racing's Craig Richey from Victoria won in 6:33.8, finishing ahead of Garrett McLeod (6:37.2) and last year's winner, current record-holder and 2013 national time trial champion Curtis Dearden (6:39.5) of Accent Inns/Russ Hay's Cycling Team.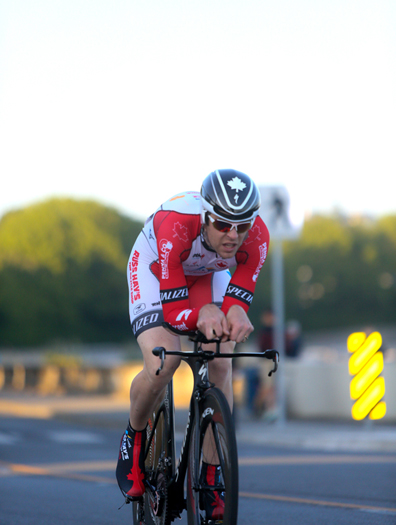 The Robert Cameron Law Cycling Series continues Saturday with the Accent Inns Cycling Classic/BC Road Elite and Masters Championship in Metchosin and concludes with the Russ Hay's/Accent Inns Bastion Square Grand Prix on Sunday.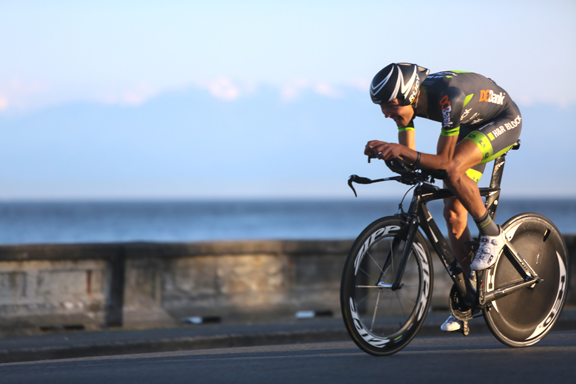 More Mark Kay photos here.
Results (brief)
Women
1. Annie Ewart (Optum p/b Kelly Benefit Strategies) 7:23.8
2. Anika Todd (Tibco/To the Top) 7:33.7
3. Justine Clift (Glotman Simpson Cycling) 7:36.8
Men
1. Craig Richey (Trek Red Truck Racing) 6:33.8
2. Garrett McLeod (H&R Block) 6:37.2
3. Curtis Dearden (Accent Inns/Russ Hay's Cycling Team) 6:39.5