March 11, 2015 – A new BC based mentorship and bursary program is now accepting applications for the 2015 season. Five female riders in the downhill, enduro, cross-country, and freeride disciplines will be matched with a mentor that is a top level pro-elite female athlete in their discipline. The pro-riders will meet and ride with the young athletes and give them tips and advice on developing their skills and achieving their competitive aspirations.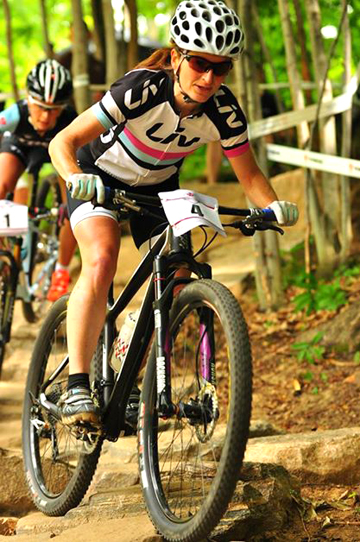 In 2015, the program is also offering two bursaries valued at $500 each: one for downhill/enduro and one for cross-country racing, and assisting riders in some travel costs to meet up and ride with their mentors. The application deadline is March 31 and girls residing in British Columbia who are up to the age of twenty are eligible to apply.
Ride Like a Girl's mentors include well-known mountain bike athletes Katrina Strand, Jaime Hill, Katie Holden, Mical Dyck, and Sandra Walter.
"We are thrilled to have five outstanding professional athletes on board as mentors for 2015. These women will each provide a young racer with support and inspiration that will give her a big boost for the 2015 season. Our aim is to encourage more females to race and develop their athletic talents by providing them with the opportunity to learn from an experienced athlete," says Amber Zirnhelt, Program Founder, National Esteem Team Member and former elite level downhill mountain bike racer.
Ride Like a Girl mentor Katrina Strand of Whistler, BC is a world class mountain bike athlete and coach and has contributed to the success of many mountain bike riders and athletes. She has spent the last 12 years traveling the globe as a professional mountain bike athlete – having represented Canada at the downhill World Championships, competed in numerous DH, enduro and cross-country races, been in countless ad campaigns and magazine articles and played a pivotal role with the introduction of women's specific mountain bike events.
"I'm really excited to be a mentor for Ride Like a Girl because I ride like a girl and love to ride fast. Cycling is such a great and central part of my lifestyle and I love to share it with a younger generation," says Mical Dyck, who is a 3x Cross Country Mountain Bike Canada Cup Series Champion, and 5x Transrockies Champion based in Victoria, BC.
"This program is an excellent way to motivate young girls to lead an active, healthy lifestyle and to show them that girls can do everything that the boys can do," she adds.
Program mentor Jaime Hill is an elite level World Cup downhill and enduro racer from Pemberton, BC who is keen to support more girls getting into mountain bike racing.
"I enjoy volunteering my time for community ride programs that provide me with an outlet to share my passion with riders of varying ages and cycling disciplines. I am excited to be a Ride Like a Girl mentor to encourage more young females to pursue downhill racing," said Jaime Hill.
"I'm really looking forward to being a mentor in the program and supporting a young rider in her skill development and racing aspirations," says Sandra Walter, who has been a member of the Canadian National Team at 7 World Championships, and won 4 XCO Canada Cup titles. Sandra currently calls the Sea to Sky Corridor home.
Well known freerider, ride guide, coach and former elite level downhill racer Katie Holden of Bellingham, Washington is also joining the roster of mentors for this year's program and will be supporting an up and coming freeride or downhill athlete to gain confidence, learn new skills and pursue their passion on the bike.
Katie's enthusiasm for mountain biking is evident wherever she goes, and her fun-loving nature and friendly personality inspire many people to take an interest in cycling.
"It's great to see more girls getting into mountain biking, and I want to do what I can to encourage girls to ride, race, and have fun develop their freeriding skills," Katie says.
For more information about the program, mentors or to apply visit: here.
Applicants should already have some mountain bike race experience or be pursuing being an ambassador for women in the freeriding discipline with a focus on developing skills in jumping and riding big/technical lines.
The deadline for 2015 applications is March 31.