November 12, 2015 – Pedal caught up with Richard Wooles after he announced his intention to step down from his role as Cycling BC Executive Director, a position he has held for nearly three years. Under his directorship, Cycling BC has recovered from crippling debt and experienced a revival on all levels, from financial through high performance and school programs (iRide), collaboration in the cycling community, and the number and quality of events on the calendar. Wooles tells us what he's most proud of and what's up next for him.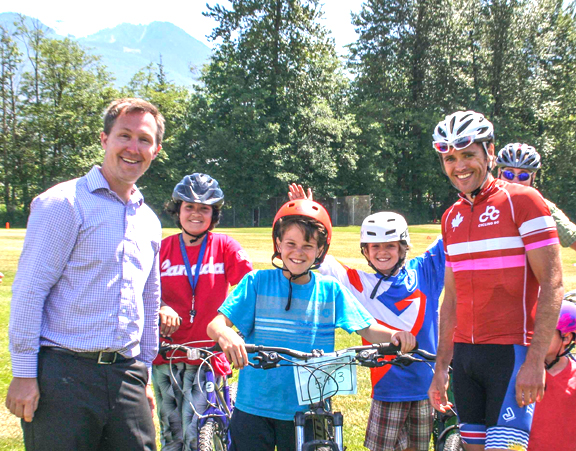 How did you come to the decision to step down as Executive Director?
Richard Wooles: My 3-year contract as Executive Director is running out soon, so it was a good time to take a look at what the role needs, what I need, and where I fit into the system best. This was never a role I wanted to take on permanently, I just wanted to turn things around from where they were and then move back into the areas where I feel I can make the most difference.
Tell us about the new challenges you'll be taking on.
RW: Right now it's still a little unsure, I hope I can stay on full or part time with CBC but this will depend on the new ED and the current CBC Board. We are talking about plans going forward, and should have something in place for 2016. Hopefully I'll be able to refocus on coaching and on youth cycling, those are the parts of my job that I really love.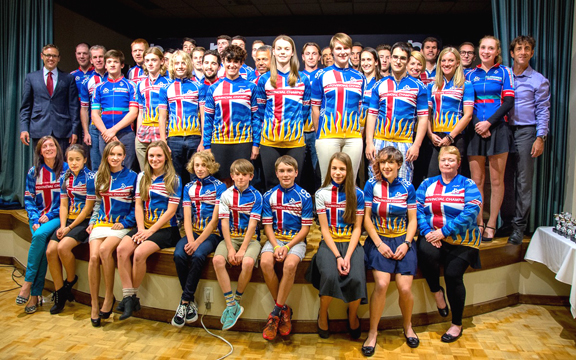 You've accomplished a lot in 3 years – what are some of the highlights that you're most proud of?
RW: Turning a negative into a positive.  We had a big bill to clear, and now we are financially healthy and ready to move forward with the next 3-5 year goals.
We started the iRide program, and have seen over 14,000 kids – lots of work to do still to really make this work, but it's going well. The next goal is to keep bringing the business world into cycling to help us get kids moving and find more local Olympic Medalists.
We trained over 200 coaches all around BC, and try to help riders that need a plan to reach their goals in cycling.
And last, always getting back to people, be that on the end of the phone or email to answer people's calls or concerns.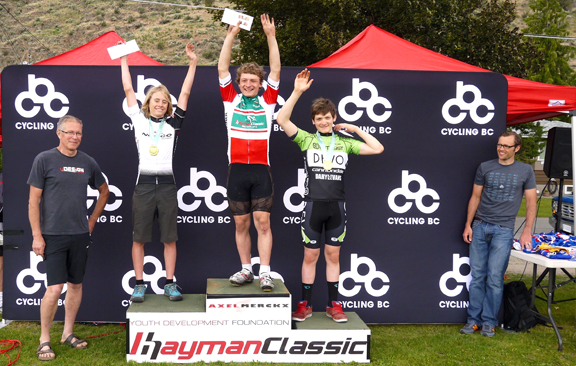 Talk about Cycling BC's Evening of Champions fund raiser that has been a huge success – you had Greg LeMond this year.
RW: This year was year 3 and was a fun night. The goal was to raise funds for iRide and help be the first step to get kids on bikes and then into cycling groups.  Having Greg come to the fund raiser was so amazing, I can't say enough good words about the time he was here.  We are slowly building partnerships to help us grow, and this has been a key event to show people Cycling BC wants to do more.
What can you tell us about future plans at Cycling BC…?
RW: We will have a new ED soon and I hope to work with them while they get up to speed. I think now is the time for CBC to take a look at what we do and why we do it. Do we want to grow and be better or stay the same as we are right now?
We need to set out clear objectives based on the feedback from our membership.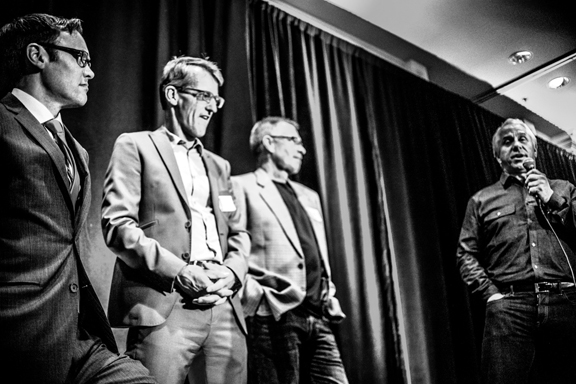 Talk about the new Milton Velodrome, Canada's Pan Am Games success and the future of cycling in Canada.
RW: It's great that track cycling finally has a home in Canada! It's a big change from before the London Olympics, when we had to spend so much time down in Los Angeles. The team is growing and the system is being built, I think it looks really promising for the future.
Anything you'd like to add?
RW: I have been very lucky to have been given the chance to work for Cycling BC over the last three years, and hope we can continue to keep making things better for cyclists in BC.
I'm looking forward to getting back to doing the things I'm best at, and doing some new things that haven't been done before.
Thanks for your time and all the best going forward.
RW: Thank you as well