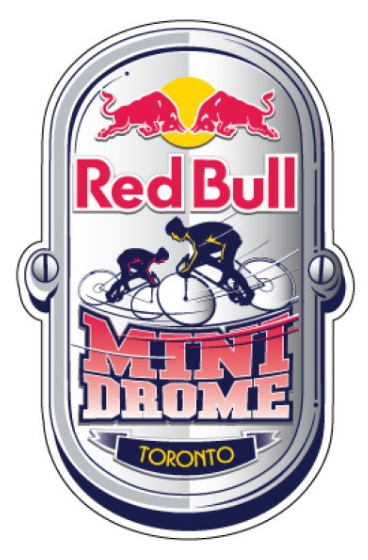 October 05, 2011 – Cyclists will take their street skills to the track in a test of mental stamina, technical precision and raw strength. From it's roots across the pond, in England, Red Bull Mini Drome will take it's debut laps in Canada with stops in Montreal QC, Toronto ON, and Vancouver BC.
Red Bull Mini Drome brings skill, speed, balance, and bravado together on a steep and shrunken version, far from the traditional velodrome, to give competitors the most challenging and treacherous ride of their lives with track speeds reaching up to 60km/h.
All registrants will get a time trial at which point the top riders will be placed in a bracket to go head to head with each other until there is only one cyclist left to be crowned victorious.
EVENTS
– September 22nd: Montreal, QC
– October 8th: Toronto, ON
– October 23: Vancouver, BC
DETAILS
SINGLE SPEED BIKES WITH 26″ OR LARGER WHEELS ONLY
Toronto
– Location: Brick Works
– Address: 550 Bayview Ave
– $30 for competitors
– Free for spectators
– Minimum 18 years of age
– Registration starts: Sept 5th only at La Carrere Cycles, 106 Harbord St
– Qualifiers: 2pm
– Main Event: 7:30pm
Vancouver
– Location: Rocky Mountaineer Station
– Address: 1755 Cottrell Street
– Free for Competitors and Spectators
– Minimum 18 years of age
– Pre-Register at Super Champion Bike Shop, 245 Main Street
– Qualifiers: 12pm
– Main Event: 5:30pm
Follow Red Bull Canada and Red Bull Toronto and Red Bull Vancouver on twitter for all the latest info!