April 04, 2017 (Quebec City, QC) – Well-known Quebec City personality André Arthur has excused himself for comments he made on air, apparently extolling local motorists to deliberately hit winter cyclists. Arthur made the original comments on Monday, March 27, while on air during the 100% Normandeau radio show on BLVD 102.1FM reports the Journal de Québec daily newspaper.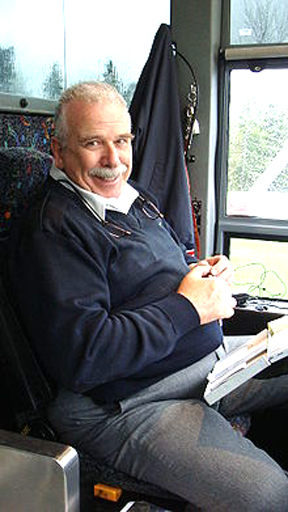 In the original comments, Arthur said: "My definition of an idiot, it's someone who rides a bicycle in winter…hit them, ease their suffering, do something." Radio host Nathalie Normandeau quickly closed the interview within seconds of those remarks being made.
The next day, Arthur was back on the air with Normandeau, saying that he had "explanations" about "his more than animated discussion on the day before" as listeners heard a more contrite Arthur. "When I said 'do something' and 'hit them', I did not mean this to be an invitation to hit cyclists. What I tried to say was that I was afraid that I might hit them. But I had a so-called 'brain cramp' and did not choose the right words. What I said was unacceptable and I apologize for my inappropriate language. I didn't mean that motorists should hit them."
While only a guest on Normandeau's show, Arthur has often hosted his own shows on different radio and TV stations in Quebec City. Arthur also served as the MP for the riding of Portneuf—Jacques-Cartier from 2006 to 2011. While elected as an independent, he tended to vote with the Conservatives.
Local media and social media have been full of reactions condemning Arthur's original comments.
Journal de Quebec (French): here
Reaction in Huffington Post (French): here
Reaction in Le Soleil (French): here