September 02, 2016 (Montreal, QC) – Louis Barbeau, the Director General of the Quebec Cycling Federation (FQSC), who served as president of the UCI Para-Cycling Commission from 2006-2013, is heading to the Rio 2016 Paralympics as a paid consultant the UCI.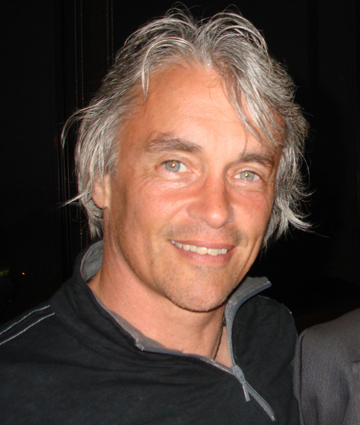 "I'm back with the UCI Para-Cycling Commision, but this time as paid consultant, not a volunteer board member," Barbeau told
Pedal
. "It's been a while since I've been working there and no official announcement had been made, but I am going to Rio this September." Team Canada's Paralympic cycling squad will be en route to Rio soon as well.
The Paralympics run from Sept 7-18, at many of the same venues used for the Olympics. According to the International Paralympic Committee, up to 4,350 athletes from 161 countries plus a refugee team will compete in 22 sports. At London 2012, the total was 4,237 athletes from 167 countries contesting 20 sports.
Chantal Petitclerc of Montreal, Que. is Team Paralympic Canada's Chef de Mission along with Assistant Chef de Mission Norm O'Reilly, originally of Lindsay, Ont. Petitclerc is better known as a wheelchair racer, but has also competed in para-cycling at a World Cup level.
"Congratulations to this entire group of dedicated, world-class athletes and coaches who have worked relentlessly to earn the honor of representing Canada in Rio," said Petitclerc in a Canadian Paralympic Committee release. "I know that our Canadian contingent is prepared, focused and ready to take on the challenge of Team Canada's performance goal of placing in the top 16 nations in the total medal count."
Team Canada includes seven athletes recently added as a result of additional quota spots due to Russia not participating at these Games: road cycling tandem Shawna Ryan (Saskatoon, Sask.) and pilot Joanie Caron (Rimouski, Que.); swimmers Camille Bérubé (Gatineau, Que.), Zack McAllister (Lethbridge, Alta.), Jean-Michel Lavallière (Quebec City, Que.) and Danial Murphy (Bedford, N.S.); wheelchair fencer Mathieu Hébert (Valleyfield, Que.).
Para-cycling Team for Rio 2016 Paralympic Games
MEN
Daniel Chalifour* (Ste-Thérèse, Que.)
Tristen Chernove (Cranbrook, B.C.)
Jean-Michel Lachance (Quebec City): pilot for Daniel Chalifour
Charles Moreau (Victoriaville, Que.)
Michael Sametz (Calgary)
Ross Wilson (Edmonton)
WOMEN
Nicole Clermont (Laval, Que.)
Marie-Ève Croteau* (Quebec City)
Shelley Gautier* (Toronto)
Audrey Lemieux (Alma, Que.): pilot for Robbi Weldon
Marie-Claude Molnar* (Lemoyne, Que.)
Robbi Weldon* (Thunder Bay, Ont.)
Shawna Ryan (Saskatoon, Sask.)
Joanie Caron (Rimouski, Que.) pilot for Shawna Ryan
*denotes past Paralympic Games experience
The nominated athletes will be supported by Head Coach Sébastien Travers (Bromont, Que.) and coaches Eric Van den Eynde (Longueuil, Que.) and Cam Jennings (Edmonton, Alta.).
Read more Canada's Para-cycling Team here
Pedal post on Barbeau's work with para-cycling here