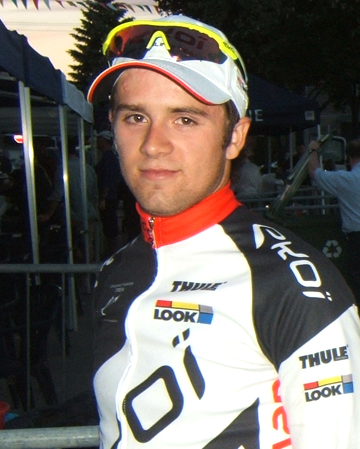 October 10, 2013 – Jordan Brochu (Ekoï-Devinci) has decided to hang up his bike according to the Abitibi Express after three seasons riding pro. The 20-year-old declared to the daily that he has reflected long and hard on his future before arriving at this decision, but without revealing what he plans to do. Brochu distinguished himself in 2011 by making the semi-finals at the Challenge Sprint Canada, a peripheral event at the WorldTour Grands Prix Cyclistes in Quebec City. In 2012, he finished third in the Criterium event at the Canadian championships.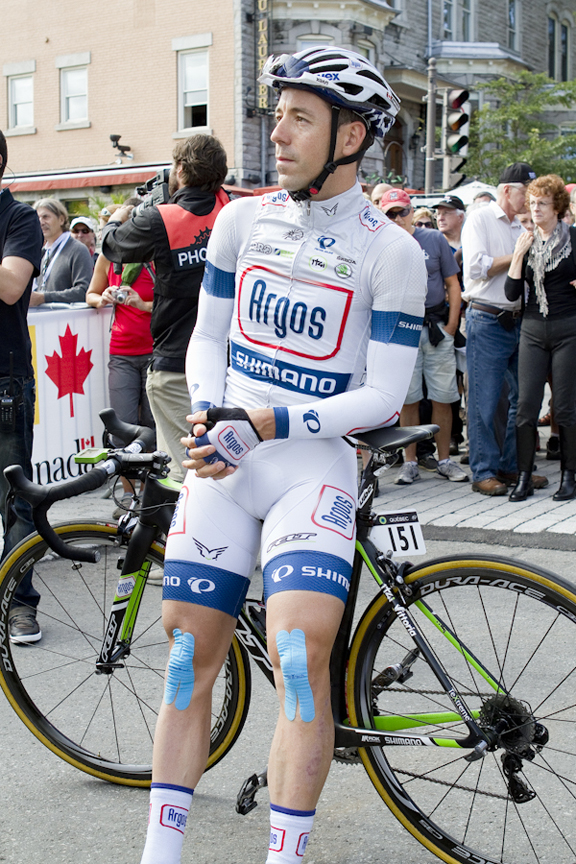 Francois Parisien (Argos Shimano) is leaving his Netherlands-based WorldTour team after one season. "I am analyzing what I will do next," Parisien told Pedal on Monday from northern Spain. "I am pretty sure of what I want to and will make an announcement by about Nov. 1. I just want to take my time to make the right decision." Parisien told Sportcom that he got along very well with most members of his team, but not so well with the directors sportifs and the owner.
Parisien was packing boxes when we spoke, rushing to make a Wednesday flight back to Montreal. He expected to attend the  opening of the Powerwatts Studio in Boisbriand, north of Montreal. Parisien also revealed that he had contracted the flu at the UCI World Road Championships in Florence, Italy in late September and has also been fighting with depression. He looks very much forward to returning to Canada where he plans to spend the winter in Bromont, QC and see his girlfriend, Annie-Claude. "She's been supporting me through a tough year and has been very patient."
Parisien, 31, distinguished himself this year with a Stage 5 win at the Tour of Cataluña, becoming the first Quebecer to win a WorldTour race. In 2005, Parisien won the Canadian road championship title.
The situation with these two riders is part of the larger scene affecting cycling. Even recent Vuelta winner, Chris Horner (USA) RadioShack is scrambling to find a new team in the wake of major sponsors withdrawing from the sport according to the Belgian news web site sudinfo.be. The same source claims that 30 professional cyclists from Belgium are making calls to find a new team.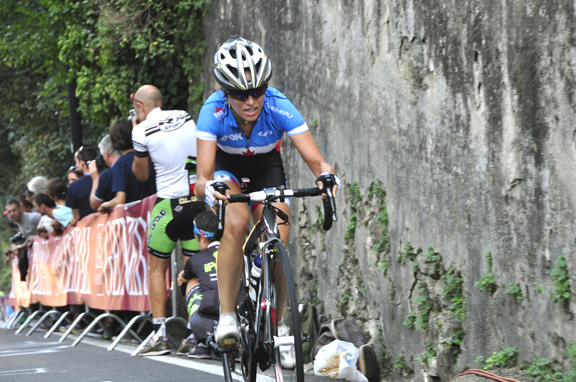 Karol-Ann Canuel, meanwhile, has not renewed with the French-based Vienne - Futruroscope road team for 2014 according to the Nouvelle Republique. The 25-year-old has been riding for four seasons for the team, but apparently is looking for a better offer. Canuel won the Boucles Arnacoises on May 19 and finished second at the Grand Prix de Plumelec-Morbihan on May 25. In 2012, she finished 30th at the UCI Road Worlds in Valkenburg, Netherlands.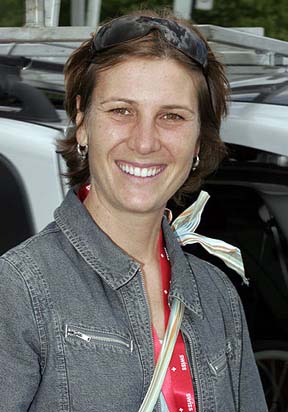 Former Olympic cyclist Lyne Bessette is coming out of retirement to compete at this Sunday's inaugural Grand Prix de cyclocross de Sherbrooke, together with her American husband, Tim Johnson. The two are sometimes joking referred to as "the royal couple of cyclocross."
Bessette, 38, originally from Knowlton, QC, competed for Canada at the 2000 and 2004 Olympics with numerous wins on her resume; she also won gold at the 2012 Summer Paralympics Women's road B tandem race, piloting for Robbi Weldon. Johnson is described as "arguably 2009's most successful American cyclocross rider" according to Wikipedia. He currently rides for UnitedHealthcare-Maxxis (Road) and CCW (Cyclocross). The couple live near Boston, MA.