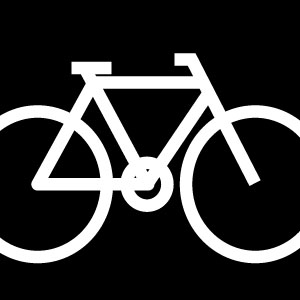 November 16, 2013 (Montreal, QC) – The Quebec Coroner's Office has weighed in on issues of bike safety in Montreal, the province's largest city. In a November 13 press release entitled: "N'ouvrez pas la porte aux blessures ou à la mort! (Don't open the door to injuries or to death)" coroners Jean Brochu and Jocelyne Tessier examined the deaths of three cyclists in 2013, concluding with recommendations about public education campaigns, changing provincial laws, wearing bike helmets, and building more bike infrastructure.
The three deaths involved Christian Brulotte, 42; Marc-André Fontaine, 35; and Suzanne Châtelain, 55, all of whom were involved in fatal accidents on Montreal streets during 2013. Brulotte was crushed by a tractor trailer when caught in a dangerous piece of road while Fontaine and Châtelain both had automobile drivers open car doors in front of them, causing Fontaine to hit the door and for Châtelain to swerve, fall, and be hit by a bus. Fontaine's case was complicated by his neglecting to mention to ambulance technicians that he suffered from asthma; his breathing deteriorated rapidly while he was transported to hospital.
The two coroners note that cycling is increasing in popularity with an estimated 4 million cyclists on the road in Quebec, some 500,000 more than in 1995.  But the construction of bike infrastructure has not kept pace with the increasing popularity of cycling and many "danger spots" remain where cyclists are obligated to leave bike paths. The painting of more bike boxes at intersections to facilitate cyclists making left turns is one of their recommendations.
The main focus of their report, however, is on motorists who open their car doors without checking if a cyclist is approaching; some 60 injuries were reported to Montreal police from these situations in 2012 and 92 in 2013. While opening a car door without checking for cyclists or pedestrians is currently in violation of article 430 of the Quebec Highway Safety Code, the fine for such an offence is so small ($30) that it is unlikely to dissuade many motorists.
The coroners also note that many of Quebec's laws are out of date, are unrealistic, or impossible to respect. They cite the obligation to remain sitting on the bike saddle at all times, having to put reflectors on bike pedals (reflectors cannot be mounted on certain models of pedals), and stipulations that cyclists cannot ride on sidewalks (which in some situations might be safer than riding on the street).
Recommendations for the Quebec Automobile Insurance Corporation (SAAQ):
– to have a public information campaign about sharing the road including a special section about the dangers of opening car doors without checking if this endangers cyclists or pedestrians (article 430)
– reforming the Quebec Highway Safety Code to try and modernize and adapt it to present realities with active transportation (bus, bike, and walking)
– bring the Quebec Highway Safety Code up-to-date with regards to sanctions applied with regards to article 430 [Editor's note: presumably greatly increasing the fines]
The coroners went on to recommend that both the SAAQ and a local lobby group, Vélo Québec, promote more cyclists in Quebec wearing bike helmets. [Editor's note: In Canada, only Saskatchewan, Newfoundland and Quebec currently do not have mandatory bike helmets legislation for at least some segment of the population. Vélo Québec has vigorously argued against mandatory bike helmet legislation, claiming this could reduce the popularity of cycling]
Recommendations for the City of Montreal:
– Identify, as quickly as possible, the most dangerous places for cyclists (bridges, viaducts, tunnels and intersections) so as to make the necessary structural changes such as installing bike lanes or bike boxes
– Planning and completing as soon as feasible a network of bike paths permitting safe and efficient travel for those using active transportation [Editor's note: Montreal with a population of 1.65 million, already has some 600km of urban bike paths, the most extensive network in Canada. But the coroners point out that this is still insufficient]
Press release (in French) here.