July 27, 2011 (Saint-­Lambert, QC) – Second and third at the last Tour de France, the Luxenbourgish brothers Franck and Andy Schleck have included the Québec City and Montréal Grands Prix Cyclistes on their race calendar. "Normally, they will go to Quebec, said the communications officer for the Leopard-­Trek team, Tim Vanderjeudgeur. They will make a final decision on their program soon, based on their physical condition."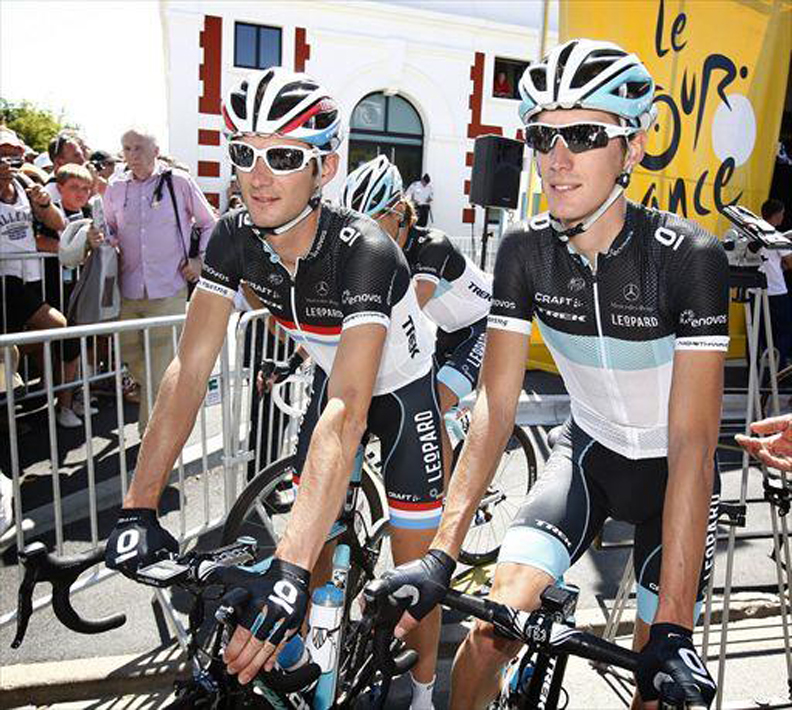 According to the French newspaper L'Équipe, Cadel Evans could also take part in the UCI WorldTour races in Québec City and Montréal. He is expected to confirm his decision tomorrow.
"I am pleased to see that the top riders at the Tour de France are considering participating to our events," said the president of the GPCQM, Serge Arsenault. "Our objective to be among the important races in the high performance cycling world is now reached. I hope the official registration forms will confirm their participation," he added.
Les Grands Prix Cyclistes Québec – Montréal In 2009, the Grands Prix Cyclistes Québec–Montréal organization was granted the first two UCI licences for ProTour (WorldTour as of 2011) races in North America.
The organization is responsible for planning and putting on races in Québec City and Montréal from 2010 to 2014. Please visit HERE for more details on these races at the premier level of world cycling.