April 07, 2017 – Pinarello, in collaboration with HiRide, an innovative company active in the production of electronic suspension systems, has once again revolutionized the bikes of the Team Sky for the cobblestones.
REVOLUTIONARY, ONCE AGAIN, IN THE HELL OF NORTH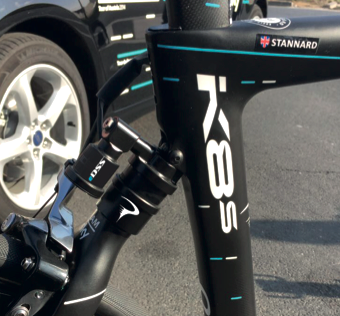 Two years after the launch of the Dogma K8s frame characterized by the first lightweight suspen- sion system in the world for road bikes (DSS 1.0, Dogma Suspension System) and flexible carbon fiber chainstays, Pinarello evolves the concept of suspension on a road bike.
The priority of this project was to introduce a system able to adapt the suspensions, automatically locking or unlocking them on each type of ground, while ensuring maximum performance and stiff- ness of smooth tarmac and optimum comfort on bumpy and rough roads.
After a long period of development and many kilometers, PinarelloLab together with HiRide engineers have come to the final version of the eDSS 2.0 (Electronic Dogma Suspension System), a revolutionary system in the cycling world.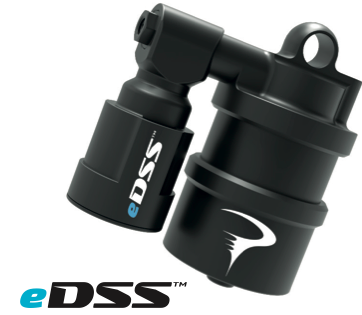 Pinarello has integrated into the frame an innovative system consisting of six axis accelerometers and gyroscopes able to read the road and to understand the dynamics of the vehicle, by adapting the suspensions at all types of terrain, from asphalt to more rugged cobbles, in few milliseconds. The new system, fitted on existing Dogma K8s, raced in Scheldeprijs last 5th of April with Ian Stannard and will soon be available on Dogma K8s for sale.
Fausto Pinarello said "I am very happy with this new and ambitious project that PinarelloLab develo- ped with the collaboration of HiRide. The introduction of an electro-hydraulic control system establi- shes an important step forward in the technological evolution of our bikes, improving performance and increasing safety."
Carsten Jeppesen, Team Sky head of operation said "eDDS2.0 is a fantastic innovation on our bikes, gives to our riders the best of both worlds: stiffness on normal road and comfort on the cobbles"
Vincenzo Russi, CEO of HiRide, said "This project is set to revolutionize the market, radically transfor- ming the riding experience of the rider. We are proud to partner with Pinarello offering a system able to read the road and adjust the suspension in real time: high performance and comfort co-exist today!"