December 02, 2015 (Gatineau, QC) – Gatineau's team director, Frederick Gates, was pleased to confirmed the return of Jean-Sebastien Perron, Ben Andrew and Robert Hargrove to his Cycling Canada Trade Team for the 2016 season.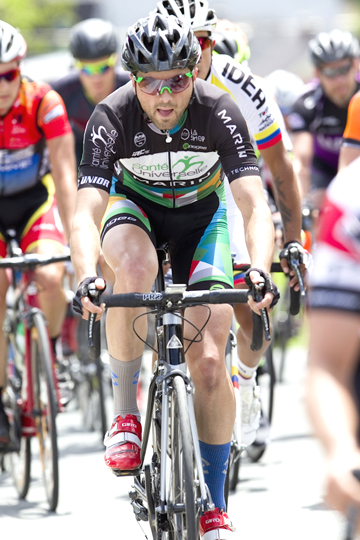 In 2015, Perron took 3rd  place at the 'Grand Prix cycliste de Gatineau' road race, 2nd place during the third stage at the 'Syracuse race week-end', as well as an impressive 8th place finish in Stage 1 of the iconic International 2.2 'Tour de Beauce'  stage race.  Perron was also the best Canadian racer of the day. Carlos Barbero Cuesta from Spain won the stage,
Andrew had a breakout season. He won the 'Ciociaro Criterium'Ontario Cup event as well as a trio of 3rd places at the 'Clarence-Rockland Classic', the 'Critérium de Beauharnois', and the 'Hell of the South'in Tennessee. Frederick Gates mentioned he was pleased to have a natural leader like Ben Andrew back for season 2.
For his part, Hargrove distinguished himself at the 'Syracuse Race week-end' with a 3rd place finish during the first stage and a fourth place finish in the overall standings. He will be counted on in key moments during the 2016 season.
Jean-Sebastien Perron, Ben Andrew, and Robert Hargrove will pursue many objectives during the coming season. One of which you can bet on will be the 2016 Canadian Championships held in Gatineau and Ottawa from June 25th to the 29th.