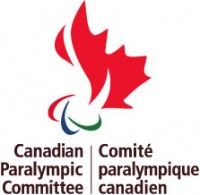 June 22, 2012 – The Canadian Paralympic Committee (CPC) has selected the 42 recipients of the 2012-13 Para-Equipment Fund, presented by Petro-Canada, a Suncor Energy business, and supported by Sport Canada.
A total of 33 sport organizations representing numerous parasports and regions across Canada received a total of $136,236 from the Para-Equipment Fund. Due to the matching nature of the Fund by the recipient, a total of $272,472 was invested into the parasport system.
"We are thrilled to be part of a program that helps to make adapted equipment more available to meet the needs of communities across the country," said Steven Keith, Director of Brand Loyalty and Marketing Partnerships at Suncor Energy. "Grassroots parasport programs are so important because they provide an opportunity for people with a disability to become part of a vibrant sport community."
The Para-Equipment Fund matches up to $5,000 to sport organizations that have a national, provincial or local parasport program which requires adapted sports equipment. This approach ensures a partnership approach to the development of a sustainable parasport system throughout Canada. Among the clubs which will benefit from the Fund is the Pemberton Canoe Association in British Columbia.
"Para-canoe will be a brand new event at the Paralympics in Rio in 2016," said Hugh Fisher, Director of the Pemberton Canoe Association. "In Pemberton, we have a great accessible venue, excellent safe water, coaching, and now thanks to the Para-Equipment Fund, the right dedicated equipment for para-athletes."
Demand for adapted sport equipment is growing every year. In 2011-2012, more than $233,000 was invested across the country. This year, the CPC increased the available funding by approximately $40,000 to meet the response from the community.
"The Government of Canada is committed to promoting and encouraging barrier-free sport participation and active living among people of all ages and abilities," said the Honourable Bal Gosal, Minister of State (Sport). "We are proud to support the Para-Equipment Fund, which helps to promote the active engagement of persons with a disability in the Canadian sport system."
Please visit Canadian Paralympic Committee for more information.
To view the list of 2012-13 Para-Equipment Fund recipients, please click here.