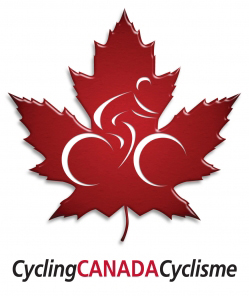 August 30, 2012 (London, GBR) – The 2012 Paralympic Games kicked off today with the presentation of the 1000m Time Trials for the Men's Cycle, and the Individual Pursuit for the Women's C4-5.
Marie-Claude Molnar of Ste-Adèle, Québec, the World Record Holder entering the event, race to a Fourth place in today's opening action. She qualified in the morning qualification with the fourth fastest time, and faced off against Great Britain's Alexandra Green for the bronze medal race.
"I am very happy today. I lowered by personal best at sea-level by more than five seconds." said Molnar after the race.
In the event, Great Britain's Susan Powell went on to win the Gold medal. In the morning qualification, Powell shattered the World Record set by Molnar in Guadalajara, Mexico, which was 4:05.403.
The men's tandem of Daniel Chalifour and Alexandre Cloutier placed seventh in the individual pursuit with a time of 4:28:648.
In the Men's C kilo races, Calgary's Brayden McDougall was the top Canadian finishers, with a 12th place in the C1-3. Saskatchewan's Arnold Boldt, participating at his fifth Paralympic Games, went on to finish 25th, while Calgary's Jaye Milley placed 26th. Two World Records were broken in today's race, with China's Yu Li Zhang and Germany's Tobias Grant breaking World Record in their respective categories.
"I am very happy with my results. I actually had a personal best in the Kilo race, by seconds. The venue is great and tremendous to be racing in," said Boldt after the race.
Jaye Milley: I am satisfied. This was the very first race of my Paralympic Games. I am completely satisfied. I left it all on the line. I destroyed the track, and did everything I could. Tomorrow will be even better with the Individual Pursuit and hopefully good things will come out of that."
The track cycling event at the 2012 Paralympic Games continues tomorrow.
Results
Women's Individual C1-2-3 Pursuit
Qualifications
1. Sini Zeng (People's Republic of China) 4:19.841 * World Record
2. Simone Kennedy (Australia) 03.609
3. Denise Schindler (Germany) 04.748
4. Allison Jones (United States of America) 08.663
5. Alyda Norbruis (Netherlands) 10.666
6. Yin He (People's Republic of China) 14.674
7. Raquel Acinas Poncelas (Spain) 18.696
8. Jayme Paris (Australia) 20.282
9. Tereza Diepoldova (Czech Republic) 27.515
10. Anita Ruetz (Austria) 45.856
Top 2 race for gold – 3rd and 4th for bronze
Final
For Gold
1. Sini Zeng (People's Republic of China) 4:20.820
2. Simone Kennedy (Australia) 04.073
For Bronze
3. Allison Jones (United States of America) 4:27.793
4. Denise Schindler (Germany) 03.324
Women's Individual C4 Pursuit
Qualifications
1. Susan Powell (Australia) 4:03.306 * World Record
2. Megan Fisher (United States of America) 03.293
3. Alexandra Green (Australia) 03.846
4. Marie-Claude Molnar (Canada) 08.372
5. Jianping Ruan (People's Republic of China) 10.460
6. Roxanne Burns (South Africa) 37.568
Top 2 race for gold – 3rd and 4th  for bronze
Final
For Gold
1. Susan Powell (Australia) 4:05.200
2. Megan Fisher (United States of America) 01.947
For Bronze
3. Alexandra Green (Australia) 4:07.921
4. Marie-Claude Molnar (Canada) 04.477
Women's Individual C5 Pursuit
Qualifications
1. Sarah Storey (Great Britain) 3:32.170* World Record
2. Anna Harkowska (Poland) 16.715
3. Fiona Southorn (New Zealand) 20.525
4. Crystal Lane (Great Britain) 27.050
5. Jennifer Schuble (United States of America) 28.532
6. Kelly Crowley (United States of America) 30.655
7. Greta Neimanas (United States of America) 31.030
8. Kerstin Brachtendorf (Germany) 40.075
9. Sara Tretola (Switzerland) 42.780
10. Annina Schillig (Switzerland) 49.311
Top 2 race for gold – 3rd and 4th for bronze
Final
For Gold
1. Sarah Storey (Great Britain)
2. Anna Harkowska (Poland)
For Bronze
3. Fiona Southorn (New Zealand) 3:55.867
4. Crystal Lane (Great Britain) 06.906
Men's B Pursuit
1. Australia (Kieran Modra/Scott McPhee) 4:18.752
2. Australia (Bryce Lindores/Sean Finning) 02.467
3. Spain (Miguel Angel Clemente Solano/Diego Javier Munoz) 05.787
4. Ireland (James Brown/Damien Shaw) 06.805
5. Spain (Christian Venge/David Llaurado Caldero) 09.245
6. United States of America (Clark Rachfal/David Swanson) 09.278
7. Canada (Daniel Chalifour/Alexandre Cloutier) 09.896
8. Argentina (Alberto Lujan Nattkemper/Jonatan Ithurrart) 50.816
Top 2 race for Gold and Silver, 3 and 4 for Bronze
Final
For Gold
1. Australia (Kieran Modra/Scott McPhee) 4:17.756 * World Record
2. Australia (Bryce Lindores/Sean Finning) 0:04.513
For Bronze
3. Spain (Miguel Angel Clemente Solano/Diego Javier Munoz) 4:24.015
4. Ireland (James Brown/Damien Shaw) 0:02.060
Men's Individual C 1-2-3 Time Trial
1. Zhang Yu Li (People's Republic of China) 1:05.021 * World Record
2. Mark Lee Colbourne (Great Britain) 0:03.450
3. Tobias Graf (Germany) 0:04.958
4. Darren Kenny (Great Britain) 0:05.182
5. Guihua Liang (People's Republic of China) 0:05.190
6. Hao Xie (People's Republic of China) 0:05.208
7. Rodrigo Fernando Lopez (Argentina) 0:05.668
8. Alexsey Obydennov (Russian Federation) 0:05.974
9. Richard Waddon (Great Britain) 0:06.373
10. Joseph Berenyi (United States of America) 0:06.628
11. Jaco Nel (South Africa) 0:07.384
12. Brayden McDougall (Canada) 0:07.662
13. Ivo Koblasa (Czech Republic) 0:07.709
14. Kris Bosmans (Belgium) 0:07.804
15. David Nicholas (Australia) 0:08.066
16. Enda Smyth (Ireland) 0:08.869
17. Yong Sik Jin (Republic of Korea) 0:09.040
18. Alvaro Galvis Becerra (Colombia) 0:09.254
19. Michael Teuber (Germany) 0:09.404
20. Masaki Fujita (Japan) 0:09.977
21. Michal Stark (Czech Republic) 0:10.734
22. Steffen Warias (Germany) 0:10.807
23. Nathan Smith (New Zealand) 0:11.138
24. Juan Jose Mendez (Spain) 0:11.722
25. Arnold Boldt (Canada) 0:12.283
26. Jaye Milley (Canada) 0:12.610
27. Victor Hugo Garrido Marquez (Venezuela) 0:13.068
28. Anthony Zahn (United States of America) 0:18.291