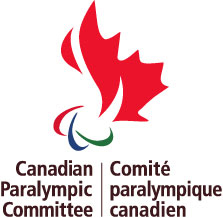 August 28, 2012 (Ottawa, ON) – Now it will be easier than ever to follow your Canadian Paralympic Team as they strive for gold in London August 29 to September 9, 2012! CTV, TSN2, Sportsnet ONE, RDS, RDS2, AMI to share Opening and Closing Ceremonies and daily highlight shows
The Canadian Paralympic Committee (CPC) in conjunction with its media partners is pleased to announce the complete broadcast schedule of the London 2012 Paralympic Games.
Broadcasters include Canada's Olympic Broadcast Media Consortium and its partners, as well as AMI. In addition, live, up-to-the minute Team Canada results, photos, videos, schedules and news will be available on www.paralympic.ca every day of the Games.
Television
The Games will kick-off with a two-hour Opening Ceremony extravaganza on August 29, which will be carried live on RDS2 beginning at 3:30 p.m. EST (plus an encore presentation on RDS on August 30 at 6:30am EST), and later in the day at 9 p.m. EST on TSN2 and on AMI with described video. CTV will also air the Opening Ceremony on Saturday, September 1 at 1 p.m. (2 p.m. in Saskatchewan).
Félix Séguin and Canada's Chef de Mission Dr. Gaétan Tardif will call the Opening Ceremony on RDS2 while Paul Romanuk and Canada's Assistant Chef de Mission Elisabeth Walker-Young will provide English language commentary.
A daily highlights show showcasing the day's performances, medal winners, athlete interviews and event features will be hosted by Romanuk and broadcast from 10 p.m. to 11 p.m. EST August 30 to September 8 between TSN2 and Sportsnet ONE. AMI will provide the highlights with description service.
Séguin will host RDS2Åås daily highlights for francophones also at 11 p.m. EST most days. Viewers will also be able to watch a repeat of the previous day's show on RDS at 8:30 a.m. or 10 a.m. EST daily.
Complete coverage of the Closing Ceremony on September 9 will also be available on Sportsnet ONE and AMI at 9 p.m. EST with Romanuk and Walker-Young again providing commentary. Séguin and Tardif will also team up once more on RDS for the Closing Ceremony airing at 2 p.m. one day later on September 10.
Additionally, two of the features from the Consortium's Difference Makers series will feature Paralympians. Hosted by Rick Hansen (English) and Chantal Petitclerc (French), the series asks elite athletes to reveal inspiring stories of those who made a difference in their lives.
Click here for the complete broadcast schedule.
Online Streaming
As previously announced, for the first time in history, Canadians can watch live multiple online streams of Paralympic Summer Games throughout the 12 days of competition. Five digital streams will offer a total of 580 hours of live coverage. Three feeds will offer daily uninterrupted coverage of swimming, wheelchair basketball, and athletics, while two additional channels will cover a range of sports and will show a "best of" coverage from the day. All digital channels can be accessed from CTVParalympics.ca and RDSparalympiques.ca.
A schedule for these digital channels will be announced next week.
In addition to the live streaming, the Consortium's digital coverage also includes a comprehensive video on demand and Paralympic news library available online and via mobile platforms.
Website and Social Media
Supporting the online streaming and television broadcast initiatives will be athlete biographies, competition updates, results and photos on both Paralympic.ca and CTVParalympics.ca.
In addition, the CPC partnered with the Consortium earlier this year to create its London 2012 Paralympic Games promotional campaign, Super Athletes. The Super Athlete spots are a dramatic and edgy look at some of Canada's best Paralympians in short vignettes identified by the nickname of the featured athlete. Examples include: The Shark, The Heat, The Professor and The Pit Bull. To view the entire library of Super Athlete videos visit www.Paralympic.ca/superathletes.
Canadians can also stay connected through the CPC's Twitter and Facebook accounts.
The Team Canada Today Newsletter will be produced and available for download on the Canadian Paralympic Committee's website each and every day of the Games. Users can sign up for the newsletter distribution here.