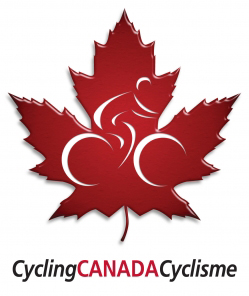 August 31, 2013 (Baie-Comeau, QC) – Shelley Gautier of Toronto, ON successfully defended her World title in the road race on Saturday, keeping the coveted UCI World Champion rainbow jersey. Gautier was pleased with her performance, and has shown significant progress and perseverance over the last few years, pedalling to her fourth consecutive Para-cycling World title, combining both the time trial and road races.
Marie-Eve Croteau of Québec, QC capped off an amazing two weeks of performance with her second silver medal of these World Championships, coming back from an injury that occurred while training for the Paralympic Games in London. Croteau, stepped on the podium in all he races since returning to the international completion at the World Cup Finals in Matane, last weekend.
In the Men's T2 road race, Louis-Albert Corriveau-Jolin rode to the fifth place, an excellent place for the young para-cyclist. Robert Labbé finished seventh of the men's H1 race, while Charles Moreau continued on his path to excellence, taking the eight position of the H2 race.
Mark Ledo did not take the start of the road race, after crashing hard in the time trial race earlier this weekend.
The 2013 Para-cycling World Championships and international season end tomorrow with the last day of competition in Baie-Comeau, QC.
Results
Men H1
1. Luca Mazzone (Italy) 1:30:55
2. William Groulx (USA) 0:38
3. Tobias Fankhauser (Switzerland) 3:39
9. Robert Labbe (Canada) 23:35
Men H2
1. Walter Ablinger (Austria) 1:46:05
2. Heinz Frei (Switzerland) 0:04
3. Vittorio Podesta (Italy)
8. Charles Moreau (Canada) 9:37
12. Jimmy Pelletier (Canada) -1 Lap
DNDF Mark Beggs (Canada)
Men T2
1. David Stone (Great Britain) 48:55
2. Hans-Peter Durst (Germany) 0:13
3. Nestor Ayala Ayala (Colombia) 0:32
5. Louis-Albert Corriveau Jolin (Canada) 3:36
Women T2
1. Carol Cooke (Australia) 53:32
2. Marie-Eve Croteau (Canada) 3:23
3. Jana Majunke (Germany) 6:58
Women T1
1. Shelley Gautier (Canada) 1:14:10
2. Bianca Woolford (Australia) 0:53