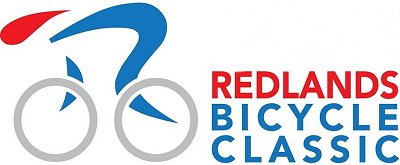 April 08, 2015 (Minneapolis, MN) – The men's and women's teams from Optum Pro Cycling presented by Kelly Benefit Strategies will unite for the first time this season at the 30th edition of the Redlands Bicycle Classic in Redlands, CA. The 5-day stage race, an early season tradition on the domestic circuit, features an expanded format in 2015.
The peloton will tackle a high-altitude time trial course in Big Bear before revisiting the classic Yucaipa circuit race in stage three, with a brutal summit finish in Oak Glen. The first stop on the USA Cycling National Racing Calendar, April 8-12, will be an early test of form for both squads in their preparation for the upcoming USA Cycling Criterium and Team Time Trial National Championships in Greenville, SC the following weekend. Performance Directors Jonas Carney and Pat McCarty checked in ahead of today's opening stage, offering insight on how they plan to contest for the overall prize.
What type of team did you bring to this year's Redlands Bicycle Classic?
Carney: "Redlands is the first part of a four week series of domestic racing that leads up to the Amgen Tour of California. We have a group of riders who returned from Portugal one month ago, and Redlands is the perfect way to ramp things back up. Guys like Phil Gaimon and Mike Woods can contest the overall while Tom Zirbel can take the lead in the time trial and still be a serious threat in this year's climbing-heavy edition of the race."
McCarty: "We are bringing a team to threaten for the overall following a successful form-building TTT camp and San Dimas Stage race. In particular, Brianna Walle is riding exceptionally well.  La Course podium finisher Leah Kirchmann is showing her rise in form and will be sure to impress. With the Yucaipa/Oak Glen stage this year, Redlands looks to be particularly challenging, and our climbers Janel Holcomb and Lex Albrecht are right on the mark with their form to finish at the front."
How does the change to the stage 3 route, with a return to the tough Oak Glen summit finish, impact the teams' strategies this year?
Carney: "The Oak Glen stage changes the way we approach the race. With a real mountain top finish the GC is more suited for pure climbers. In years past, the race was more suited for time trialists and guys who could pick up time bonuses."
McCarty: "The addition of the Oak Glen stage completely changes the strategy behind the overall. It takes most of the chance and luck out of it, and favors climbers and strong riders. We will need to conserve in the first stage and put more energy into the TT and the Oak Glen climb."
Results (brief)
1. Alison Jackson (Twenty 16 p/b Sho-Air) 1:42:42
2. Mara Abbott (LA Sweat)
3. Brianna Walle (Team Optum p/b Kelly Benefit Strategies)
4. Flavia Oliviera (Visit Dallas Cycling p/b Noise 4 Good)
5. Allie Dragoo (Twenty 16 p/b Sho-Air)
7. Lex Albrecht (Team Optum p/b Kelly Benefit Strategies)
10. Jasmin Glaesser (Team Optum p/b Kelly Benefit Strategies)
12. Denise Ramsden (Trek-Red Truck Racing) 0:08
13. Kristi Lay (SAS-Mazda-Macogep-Specialized)
16. Gabrielle Pilote Fortin (DNA Cycling p/b K4) 0:09
17. Megan Rathwell (BMW p/b Happy Tooth Dental Group) 0:11
Redlands Bicycle Classic Stage:
Stage 1 – Wednesday, April 8 – Highland Circuit Race
Stage 2 – Thursday, April 9 – Big Bear Time Trial
Stage 3 – Friday, April 10 – Yucaipa Circuit w/Oak Glen Summit Finish
Stage 4 – Saturday, April 11 – City of Redlands Criterium
Stage 5 – Sunday, April 12 – Beaver Medical Sunset Road Race
Women's Roster:
– Lex Albrecht
– Amy Charity
– Jasmin Glaesser
– Janel Holcomb
– Maura Kinsella
– Leah Kirchmann
– Alison Tetrick
– Brianna Walle
Men's Roster:
– Jesse Anthony
– Phil Gaimon
– Pierrick Naud
– Will Routley
– Bjorn Selander
– Tom Soladay
– Mike Woods
– Tom Zirbel