June 11, 2013 (London, ON) – It's time to mark your calendars, a new road race in Ontario is being promoted in August. For the first time in the 4-year history of the Ontario Youth Cup Cycling Series a race will be held in the City of London. On Sunday, August 18th is the date for local London youth to come out and see what bicycle racing is all about. Over the years the Ontario youth series has added races and this year will make a stop at Sovereign & Admiral roads in the east end of London.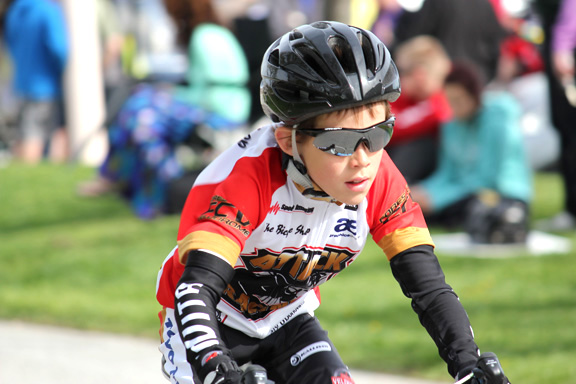 The race is organised by the Forest City Velodrome (FCV) and Tourism London. Over 250 participants will be taking to a closed to traffic circuit that is 1.35kms in length. Four wide open corners will challenge the 8 divisions of youth racers who will compete during the day bicycle racing. The ages of the Youth series participants range in age from 8 – 16 years old. Many young racers will be travelling from as far away as Windsor, Toronto and Ottawa. Registration will begin in a few days at the Ontario Cycling website here.
The name of the youth event is Tourism London Youth Grand Prix and will be the 6th race in the Ontario Youth Cup Road Series. The event will have 2 stages for the racers. Stage #1 will be a very fast 1.25 Time Trial for all ages. Stage #2 is the endurance race and will be a timed event plus 1 lap on the wide open 1.35km course on Sovereign Road. The race course will test the speed and endurance of all the young athletes.
In addition to the Youth racing, the Tourism London Challenge will see licensed racers from all categories take to the 1.35km course where speeds in access of 60kph will be achieved. The field will be limited to 150 racers. The flat and wide corners will make for some very exciting racing.
The length of the Tourism London Challenge will be 75 minutes plus 1 lap, $750.00 in prizes will go five deep, with a $100.00 bonus going to the top finishers in Elite women, Junior Women, Cadet Women, Cadet & Junior men. To claim the bonus each category must finish on the lead lap.
The Tourism London Youth Grand Prix begins at 9am, the Tourism London Challenge will start at 1:45pm.
Free admission to all spectators. The organizing committee hopes to see everyone at this event on Sunday August 18th.
See you at the races.
FCV Youth race committee.
For more on the FCV visit HERE.