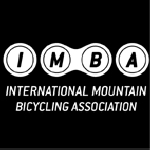 March 03, 2015 – We have some exciting news to share about the Ontario Government's aim to gather more information about trails in the province.  The Ministry of Tourism, Culture and Sport has commissioned an online survey requesting information from trail users (and non-users) to help them better understand the importance of trails and their development. The contributions of trails to tourism, recreation, and their economic benefits will be assessed, thereby providing a better platform for where future trail investment should occur.
Please complete the survey before Mar 15, 2015.
Password: At the beginning of the survey, you will be asked to provide the following password to authenticate your invitation to the survey (please be sure to enter the password exactly as shown below):
Your password is: IMBA15 
The survey can be accessed at the following web-link here.
Pour vous rendre directement au sondage en ligne, veuillez cliquer sur le lien ici.