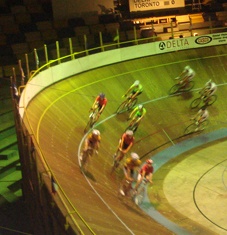 September 24, 2013 (London, ON) – The Ontario Cycling Association and the Forest City Velodrome, remind all Ontario track racers that registration for this weekends event will close shortly.
We ask everyone to pre-register as soon as possible so that the organisers can seed the riders for the individual events and allot the appropriate times for each event.
You can register here.
The Tech guide is available here.
Race distances for each division are correct in the tech guide.
For all Regular Winter Programs at the FCV visit here.