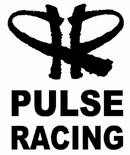 May 08, 2013 (Barrie, ON) – The High School MTB Championships will take place on Friday May 24th, at Hardwood Ski and Bike. The Early Entry Discount expires this Friday May 17th. Enter now and save! Easy On-Line entry is available HERE.
The Courses for the event are designed to be fun, safe and still a good test of fitness and skill for all ages and abilities of riders. Riders will be competing on a 6 km course with multiple laps depending on category. The Course is marked and open for pre-rides as of May 18th. Pre-rides only during regular Hardwood hours of operation and trail fees apply. Full event details available HERE and click calendar of events.
Ontario High School and Elementary Mountain Bike Championships – Individual and Team Relay Races
Hardwood Ski and Bike and Scott Bicycles welcome riders from all over Ontario back for the 19th annual Ontario High School Mountain Bike Championships.
We look forward providing a fun and challenging day for all ages and levels of riders. Each cyclist may compete as an individual in the morning races and again as a school relay team in the afternoon.
All school and riders are encouraged to bring other riding friends and athletes to fulfill "team" points for their school awards.
Elementary School riders are also welcome to compete in a dedicated category.
School Teams
School with 4 or more riders in an age category you qualify as a "team".  While any number of riders may enter for your school, the first 4 riders who finish will be counted for your school team standing.
Team Awards
Award Banners to first place teams in each of the High School categories, and a Banner to the Team Relay Champions.
Individual Awards:
Medals to the Top 10 in each high school race and Top 5 in each elementary school race.
Team Relay
A Team Relay event composed of 3 men and 1 woman of any age categories. Each relay leg will be of 5 to 7 minutes, on a double track open course. This is meant as a fun and exciting event to show your school spirit and performance.

Eligibility*
All participants in the Championships must be currently enrolled full time in an Ontario elementary or secondary school. Regional qualifying meets are not required. Because this is not an OFSAA sanctioned event it is not mandatory to have a teacher accompany a team, but it is recommended that a coach or parent attend. Waiver must be signed by parent/guardian on site.
Elementary riders min. age 10 yrs*