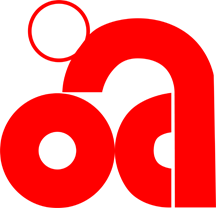 February 07, 2014 (Toronto, ON) – The OCA is pleased to announce that the 2014 schedule posted in the calendar section of our website has been finalized. We are looking forward to a great upcoming season with highlights including MTB XC National Championships once again here in Ontario and a brand new road course for Provincial Championships.
Check back on the OCA main page for exciting information which will be coming out shortly regarding 2014 Ontario Summer Games. For the first time, since 2003, a cycling discipline has been added to the games which will only add to the experience.
2014 Commissaire Courses
Are you finding it harder and harder to keep up with your race / training schedule? Do you still want to be involved with the cycling scene even though you can't devote as many hours as you could when you had a bunch a free time? Are you planning on organizing a race? Are you part of a club? Then becoming a Commissaire might be for you.
The OCA will be holding courses in the MTB and Road disciplines in March this year in order to train new officials around the province. Here is the schedule so far:
– March 22/23 – MTB Commissaire Provincial C Course – Hardwood Hills, Oro-Medonte (Barrie)
– March 29/30 – MTB Commissaire Provincial C Course – Sudbury
– End of March – Road Commissaire Provincial C Course – Ottawa (or Central Location if not enough local interest)
These two day courses introduce you to the rules of the sport and how to effectively apply them in a race situation. This knowledge is useful for anyone who:
* Races competitively
* Organizes road events
* Manages a team
* Helps run a club
* Coaches riders
* Is a parent of a developing rider
* Wants to become an official
If you want to become a Team Manager or a Race Director, this course is mandatory in order to receive the licence code necessary for those roles. Also, clubs that have trained Commissaires in their membership benefit immensely. For more details, contact Andrew Paradowski at 416-426-7242 or td@ontariocycling.org