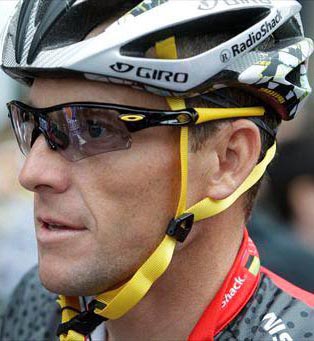 October 22, 2012 – As expected Oakley, a division of Milan-based Luxottica Group SpA, has severed its ties Lance Armstrong following the UCI's announcement that it accepts USADA's findings and will strip him of his seven Tour de France titles. Oakley is the last major player to withdraw support joining Nike, Trek and Anheuser-Busch (Budweiser) and like the others will continue to support the LIVESTRONG Foundation issuing the following statement.
"Based on UCI's decision and the overwhelming evidence that USADA presented, Oakley has severed its long-standing relationship with Lance Armstrong, effective immediately.
"When Lance joined our family many years ago, he was a symbol of possibility. We are deeply saddened by the outcome, but look forward with hope to athletes and teams of the future who will rekindle that inspiration by racing clean, fair and honest.
"We believe the LIVESTRONG Foundation has been a positive force in the lives of many affected by cancer and, at this time, Oakley will continue to support its noble goals."
ESPN video interview with Jim Andrews of IEG Sponsorship HERE.