December 06, 2016 (Adelaide, Australia) – There will be no more podium girls to present jerseys and kiss winners at the Santos Tour Down Under WorldTour race in Australia reports ABC. The South Australian (SA) government made the announcement that it was withdrawing its support for the podium girls. Recently, there was a similar decision to withdraw funding for the grid girls at Adelaide's Clipsal 500 auto race.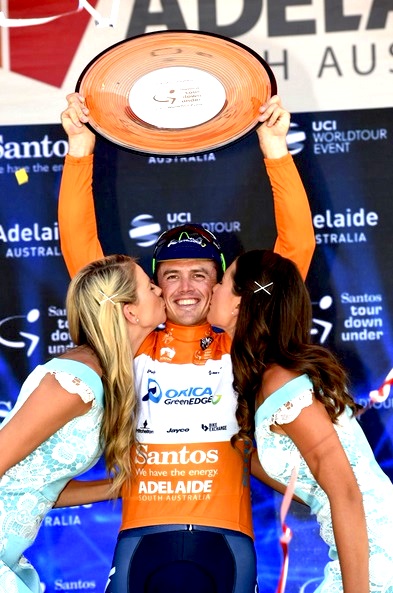 "The Government's paying for grid girls at the same time we're putting money into mental health areas to help young women who have body image problems," said SA Sport Minister Leon Bignell. ABC describes Bignell as "the driving force behind both decisions."
Bignell is quoted as saying he wants to instead inspire girls and young women to become car drivers or mechanics or engineers. He is also quoted as saying that he wants to send a consistent message about body image. Junior cyclists will apparently replace the podium girls as of 2017.
The Santos Tour Down Under is a staged road race scheduled for January 14-22, 2017. It is also the first WorldTour race on the UCI calendar for 2017.
ABC
<http://www.abc.net.au/news/2016-12-02/leon-bignell-shuts-down-tour-down-under-models/8086568>www.abc.net.au/news/2016-12-02/leon-bignell-shuts-down-tour-down-under-models/8086568