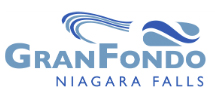 May 11, 2013 ( Niagara-on-the-Lake, ON) – The Niagara Wine Festival, Canada's largest celebration of wineries and vineyards, and GranFondo Niagara Falls, the largest mass-participation timed cycling event to ever take place in Niagara announced a partnership today that will enable connoisseurs of cycling and wine to take in both major events this September.
The 62 year-old wine festival, which historically takes place during the final two weekends in September, has extended its programming to include the inaugural gran fondo cycling event, which is set to take place on Saturday, September 14th. The 2013 Niagara Wine Festival will run from September 14 – 29 and will be the first time in history that it will span three weekends.
The additional weekend will launch the very successful Discovery Pass program and will be followed up with two weekends of wine industry activities. The Niagara Wine Festival offers a wonderful opportunity to savour award-winning wines, indulge in delectable local cuisine and enjoy a complete line-up of live entertainment and family events. It is estimated that over 350,000 visitors come to the Niagara Region during the annual Wine Festival period.
"The Niagara Wine Festival has been a tradition in the region for many years and we are very excited to play a role in what we expect will become another great Niagara tradition," said Kimberly Hundertmark, Executive Director, Niagara Wine Festival during a special event hosted at Jackson Triggs estate winery before a crowd of over a hundred and fifty avid cyclists.
GranFondo Niagara Falls will offer cycling enthusiasts the unique opportunity to ride a 125 km course through the breathtaking Niagara landscape in a dedicated traffic-free lane and then celebrate their accomplishment with live entertainment in Queen Victoria Park.
"We are extremely proud to partner with the prestigious Niagara Wine Festival," said Kevin Thomson, President of GranFondo Canada and organizer of the GranFondo Niagara Falls. "We are thrilled to offer the cyclists visiting the region in September the chance to explore Niagara's wineries and experience the harvest season."
The Niagara Wine Festival Discovery Pass, which is used to provide access to wine and culinary pairings at over 40 wineries in wine country will be made available to gran fondo participants at a participant rate.
More information can be found at the Niagara Wine Festival here or Granfondo Niagara Falls here.