April 27, 2016 (Vancouver, BC) – Musette Tours was co-founded by Thomas Eleizegui, owner and operator of the Musette Caffè. Along with their talented and experienced team, Musette Tours has partnered with some of the most renowned companies in the cycling industry.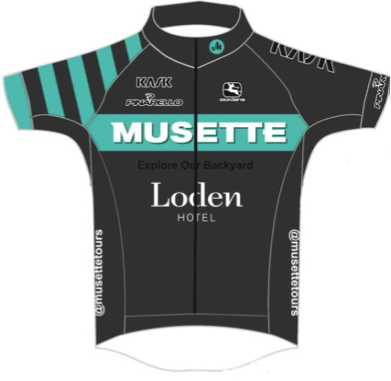 Our goal is to provide our clients with a breath taking experience through fitness and wellness. From early morning sunrises at the peak of Vancouver, to late night hiking excursions on the North Shore Mountains. Musette Tours has developed a comprehensive menu of activities and each activity is customized to our client's fitness and schedule.
"Our guides and partners share a unique vision: to explore our backyard. We have built a team around customer service and social interaction; we strive on seeing you sweat and smile," said Sebastian Salas, co-founder.

In addition to our local Vancouver based partners, Musette Tours is proud to be supported by Giordana Cycling Apparel and Pinarello Bicycles.
We are proud of our partnership with Uno Imports the Canadian distributor of Giordana and Pinarello and are looking forward to showcasing their brands locally and globally through our custom tours.
The Giordana FR-C wear will provide comfort and style and the new Pinarello GAN series of bicycles will provide a ride quality like no other to allow both our guides and clients to enjoy our beautiful backyard (Vancouver).
For more information visit here.