June 08, 2012 (Vancouver, BC) – PureBlack Racing, New Zealand's top road cycling team, will travel 11,000 kilmetres to Vancouver this summer to take on North America's best riders at BC Superweek (July 6-15) and the Global Relay Gastown Grand Prix presented by Allstream on July 11.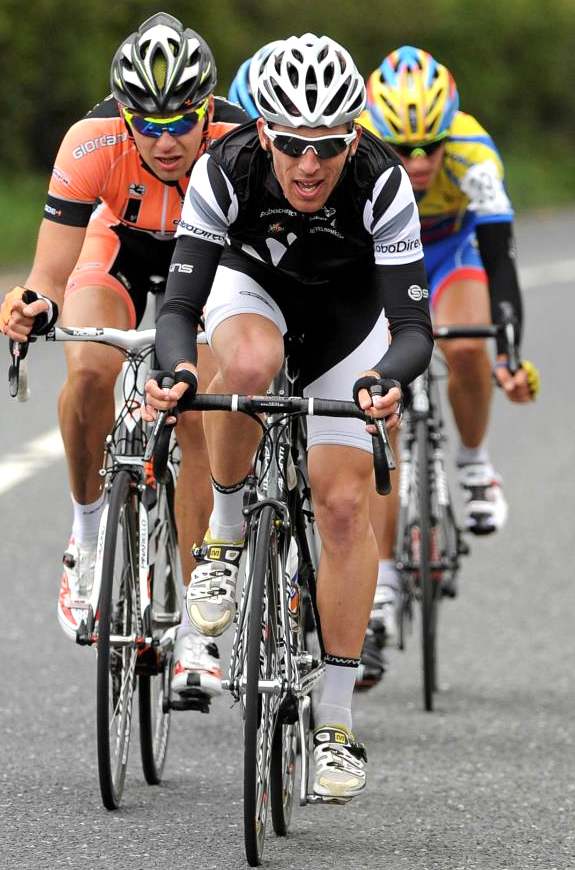 Launched in 2010 with the aim of becoming New Zealand's first international UCI ProTour road cycling team, PureBlack has been racing on the UCI Asia Tour this year with notable successes including Michael Torckler's victory at the inaugural Tour of Borneo, Louis Crosby's stage win at the Tour of Thailand and a 10th place on GC for Joseph Cooper at the Tour of Langkawi.
The team that will be travelling to North America includes Roman van Uden (Captain), Joseph Cooper, Louis Crosby, Taylor Gunman, James McCoy, Michael Torckler and James Williamson. Roman van Uden is already a veteran of BC Superweek having raced here with Oregon's Team Rubicon.
As a past Director Sportif for teams such as Atlas Cold Storage/Italpasta, PureBlack DS John Harris also knows BC Superweek and Gastown well.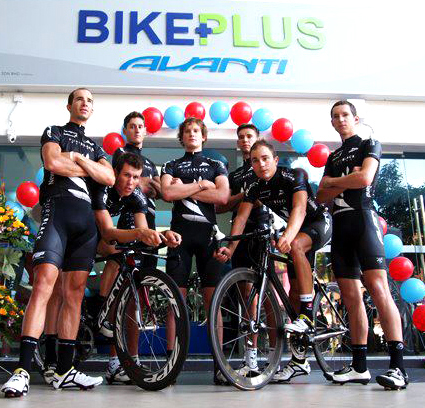 "I am really excited to be bringing this squad to one of the biggest little races in North America," said Harris. "The technical nature of the race results in a fantastic spectacle, and we're bringing the right guys to the line to bring home the bacon. This block of racing will help us build the foundation to win over in Australia."
During their time in Canada, PureBlack Racing will also be racing the Tour de Beauce in Quebec and the CHIN Picnic Criterium in Ontario.
New Zealand Riders have a great history in Gastown, where we've had riders from Wanganui, Tauranga, Hamilton, Auckland, Christchurch, Cambridge, Nelson,   Rotorua, Dunedin and Te Awamutu.
New Zealand Olympians Max Grace won the race in 1974 (and finished 2nd in 1973 and 3rd in 1975) and Gary Anderson won the race in 1987. On the women's side, recent New Zealand teams to race here have included Bike New Zealand and the Jazz Apple cycling team.
More about BC Superweek HERE.
More about Global Relay HERE.
More about PureBlack Racing HERE.
PureBlack Racing Riders

Roman van Uden
– Residence:Mt Eden, New Zealand
– Nationality:New Zealand
– Began Racing:2001
– First Race:2001
– Training:
– Hobbies:Unicycle Trials
Taylor Gunman
– Residence: North Shore, Auckland
– Nationality: New Zealand
– Began Racing:2005
– First Race:2005
– Training: I am enjoying long ride mainly through the hills.Hoping it all improves the climbing.
James McCoy
– Residence: Christchurch, New Zealand
– Nationality: New Zealand
– Began Racing:2006
– First Race:2006
– Training: Long rides full of intervals in the Christchurch hills, figure 8 is always a favorite. Coffee shop rides and weight sessions at the gym.
– Hobbies: Drinking copious amounts of coffee, mountain biking, swimming and reading.
Michael Torckler
– Residence: Okato, Taranaki
– Nationality:
– Began Racing:1999
– First Race:2002
– Training: road cycling
– Hobbies: hunting fishing
James Williamson
– Residence: Alexandra, Central Otago
– Nationality: New Zealand
– Began Racing: 2000
– First Race: 2002
– Training: lots of cycling, core/strength and conditioning, running in off season
– Hobbies: snowboarding, waterskiing
Joseph Cooper
– info not available
Louis Crosby
– info not available
About Global Relay
Founded in 1999, Global Relay is a Gastown-based technology services company that provides the worldwide financial industry with cloud-based message archiving & compliance services.
Global Relay Archive securely captures and preserves email, instant messaging, BlackBerry®, Bloomberg®, Thomson Reuters®, social media and more for regulatory compliance. Users have easy access to messages via smartphones, tablets, Outlook or browsers. Global Relay Message, delivered via cloud computing, provides businesses with the tools to communicate and collaborate while staying compliant — anytime, anywhere.
Global Relay's 15,000 customers in 90 countries include broker-dealers, hedge funds, investment advisors and public companies, as well as 22 of the top 25 global banks.  Global Relay has offices worldwide, including Vancouver, New York, Chicago, London and Singapore.
About Allstream
Allstream is a subsidiary of Manitoba Telecom Services Inc. (MTS Allstream). As one of Canada's leading national communication solutions companies, MTS Allstream provides innovative communications for the way Canadians want to live and work today. The Company has more than 100 years of experience, with 5,500 employees across Canada dedicated to a mission of delivering true value as seen through the eyes of our customers. MTS Allstream has nearly two million total customer connections spanning business customers across Canada and residential consumers throughout the province of Manitoba. The Company's extensive national broadband and fibre optic network spans almost 30,000 kilometres. Manitoba Telecom Services Inc.'s common shares are listed on Toronto Stock Exchange (trading symbol: MBT). Customers, stakeholders and investors who want to learn more about MTS Allstream are encouraged to visit: <http://www.mtsallstream.com>www.mtsallstream.com.