October 07, 2011 (Boulder, CO) – Move Sport, Inc., of Boulder, Colorado, the exclusive distributor of Vredestein Two Wheel Tires for the United States and Canada, has launched a new website for Vredestein Two Wheel tires in the USA and Canada. Anyone seeking information about Vredestein bike tires can access this site and find descriptions of all the tires, whether road, MTB or TTC, technical information, links to the Vredestein Facebook page, videos, blogs, Vredestein history, a dealer locator and much more. www.vredesteinbike.com .
Dealers will be able to click on the dealer log-in tab and access an exclusive number of services including easy on-line ordering, views of pending orders, invoices, order form downloads, available-to-sell forms and more.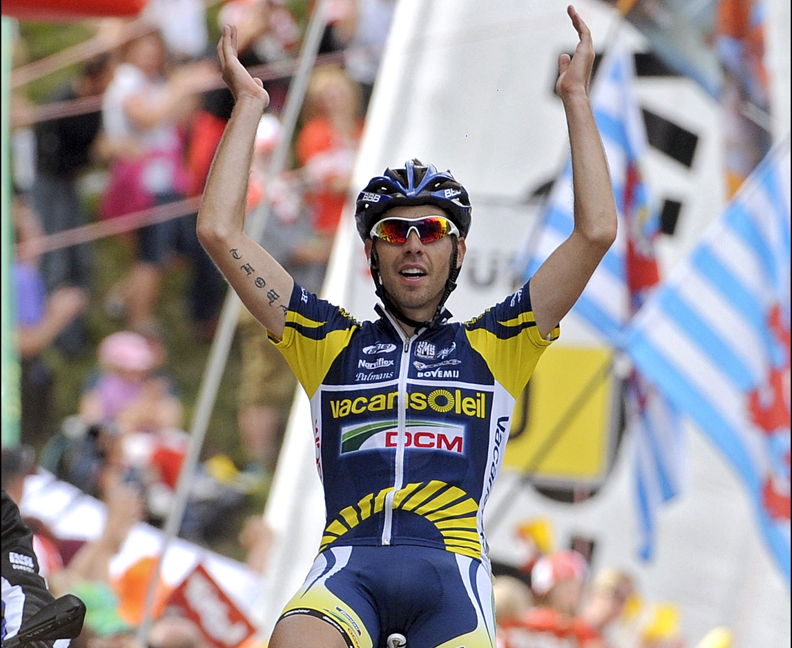 One fun aspect of the site will be an ongoing testimonial widget where a shop employee will win a new pair of Vredestein Fortezza TriComps if their testimonial is selected for that week. Of course there will be a hot link to that employee's shop!
Vredestein draws on a wealth of experience as a manufacturer of high-end bicycle tires, as 2011 marks the 101st anniversary of the Dutch brand's origins as a cycle tire manufacturer. Vredestein has won numerous prizes at the highest levels of the sport in both road and mountain bike racing, including world titles, Olympic medals and victories in classic races, semi-classics and major tours. Currently Vredestein is the official tire of the Vacansoleil-DCM Pro Cycling Team and the Rabobank-Giant Offroad Team.
Move Sport was founded three years ago by Susan Eastman Walton, also co-founder of Inside Communications (former publisher of VeloNews), to develop and market the RecoFit brand of compression products. She and husband Hugh Walton, founder of DashAmerica/Pearl Izumi and manager of numerous cycling industry brands, jumped at the chance to put Vredestein under Move Sport's umbrella earlier this year.