February 16, 2014 (London, UK) – Lance Armstrong's former soigneur, Emma O'Reilly, now tells of a very close relationship between disgraced cyclist Lance Armstrong and former UCI president, Hein Verbruggen reports The Mail Online. She speaks of two alleged incidents that suggest an improper relationship during the time that Armstrong won his seven consecutive TdF wins while riding for U.S. Postal.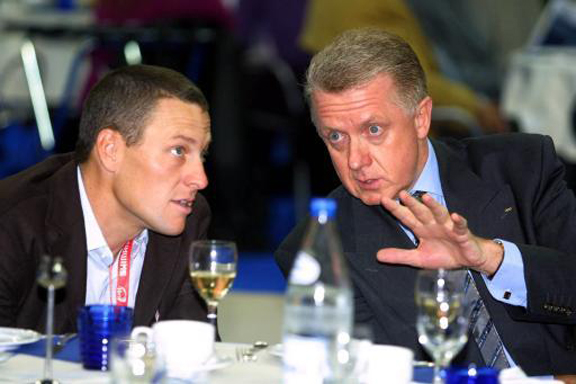 In one incident, Armstrong's directeur sportif, Johan Bruyneel, was alerted to a problem with Armstrong's doping control tests by UCI officials and that this call was made from the cell phone of another U.S. Postal rider. If true, this would be a serious breach of UCI protocol.
In the second incident, O'Reilly claims to have overheard a telephone call by Armstrong to Verbruggen, demanding that an 'over-zealous' race commissar should be banned from officiating at future races. O'Reilly notes that Armstrong was very serious about this demand and she had the distinct impression that Verbruggen took the call very seriously, too.
O'Reilly believes that the newly-formed Cycling Independent Reform Commission (CIRC) must call both Armstrong and Bruyneel as witnesses.