November 04, 2015 – Giordana's new NOW custom jersey option can accommodate your jersey needs on a short time line. NOW Custom offers the design freedom of Giordana's FULL Custom program, but with a fast turn around and no minimums. NOW Custom gives you the great Giordana quality and fit you are accustomed to, with the convenience of unlimited colors and a no minimum order.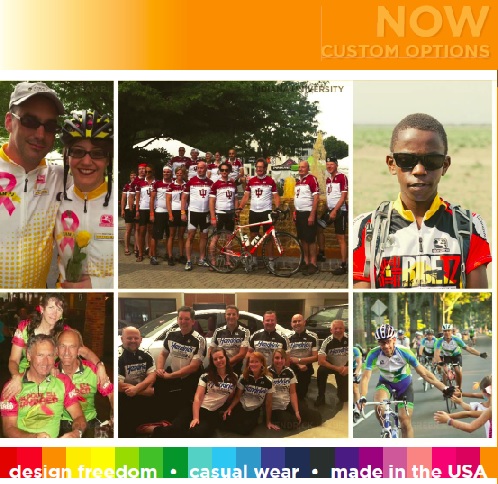 Giordana's NOW Custom Program offers a selection of Vero garments for men, women and youth that are cut from Italian Michron fabric. Garments include:
Short Sleeve Men's jerseys (Euro Fit & Pro Fit)
Short Sleeve Women's jerseys
Sleeveless Women's jerseys
Long Sleeve Men's jerseys (Euro Fit & Pro Fit)
Long Sleeve Women's jerseys
Youth jerseys
BMX/downhill jerseys.
Once you have finalized your artwork with our in-house designer, the jerseys are printed using digital dye sublimation, assembled and sewn – all in the same facility in the southeastern USA.
Turnaround time is 4 to 5 weeks from order approval date on average size orders. Rush ordering is available with additional fee. Submit your order by November 30th and receive our Vero Short Sleeve Jersey at $85.00 each Cdn
Order Up! Contact Uno Imports at Ph# 905-543-8149. Email: service@unoimports.com
2016 Giordana custom catalogue can be downloaded from our website www.unoimports.com