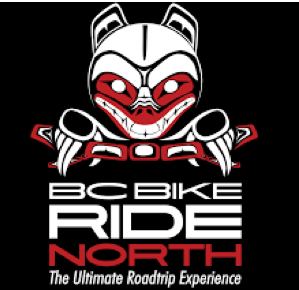 January 30, 2017 BC Bike Race is excited to announce the BC Bike Ride. This ultimate road trip will connect 100 adventurous mountain bikers from all over the world with 6 Northern British Columbia communities and 14 distinct trail networks.
The globally recognized and iconic logo of the BC Bike Race is affectionately named B.O.B., which stands for 'Bear On Bike.' BOB has been the proud symbol for BC Bike Race for 10 years. In his 11th year, BOB is on the move and starting to roam… and he is heading way up North! You see BOB loves BC singletrack and his standards are extremely high for both trails and customer service. We're being cheeky here, but what you can expect at BCBR – RACE or RIDE – is endless BC singletrack and excellent service. That's what BOB represents to us and we adhere to his standards. Our goal at BCBR is to provide a mountain bike event-style adventure that rivals or exceeds 'the best week of your life.'
For 100 lucky riders registration opens Feb 7, 2017 at 9am – don't miss out!
Find out more here.