September 30, 2016 (Hamilton, ON) – The National Cycling Centre Hamilton in collaboration with a major partner is forming a team with the vision to provide opportunity and financial support for local riders to compete in local and major events in a solid team environment.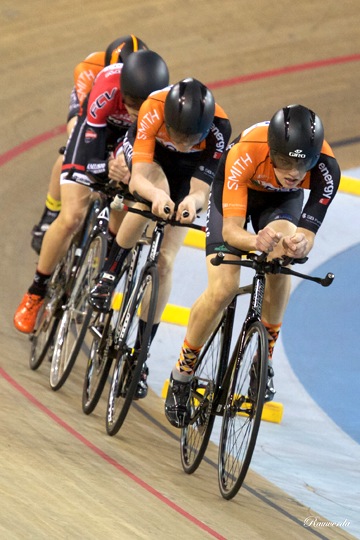 Lloyd Fairbairn the Coaching Director and Vice President of the NCCH said "this is very exciting news for cycling in the region. We are now at the stage of the NCCH development where we need, as an organization to take another step forward so that we can financially assist riders that are approaching a very expensive time in their lives.
"With college fees, cycling fees etc. mounting, it is sad when we see talented young sportspeople not continue due to financial constraints on them and their families. The aim is to have 100% local (Southern Ontario) riders, yet in the formation period we will accept riders from other regions & countries if required to bring together a very competitive team.
"Support will be given to selected male and female riders with race fees, travel, accommodation, camp house, race day support, career advice. In the initial stages as the team develops we can provide host accommodation for out of town riders.
Expressions of Interest are now being accepted from suitably qualified riders, who have the following;
– Ability, desire, and commitment to be at National Elite class.
– Having raced UCI events will be an advantage.
– Provide any test results.
– Prepared to undergo testing at NCCH.
– Must be available to train with team minimum 1 time per week March-September.
– Track racing experience will be an advantage, although not essential.
– Professional attitude and deportment.
– Supply references
– Commit to assisting Youth Development in GTA & Hamilton regions
– Commit to taking part in identified charity & community outreach activities
Please forward you're Expression of Interest along with your Resume to info@ncch.ca by October 7, 2016