October 29, 2016 (Ottawa, ON) – The National Capital Region Cycling Bursary awarded $5,000 to three Ottawa-area athletes at the annual Cycling Celebration at the Lord Elgin Hotel Friday evening. This is in addition to the $1,000 given to Ellen Watters earlier this year.
This year's bursary award comes thanks to donors including the Ontario Cycling Association, the participants in the Tuesday Night Criterium series, Mountain Equipment Coop and those who signed up for the annual Tour de France pool, as well as many other generous individuals.
The bursary has now grown to the point where we can offer mid-season awards to help athletes with unexpected costs. Earlier this year, we helped cover Ellen Watter's airfare to attend a national team project in Belgium, where she scored her first victory on European soil.
Here are the 2016 bursary recipients:
Timothy Austen
just completed his first season as a U23 and had some promising results, including fifth place at the Classique des Appalaches and silver in the U23 Ontario time trial championships. For 2017, his main goals are the Canada Summer Games and the UCI events in Saguenay, Beauce and Reading, PA. Timothy has been awarded $1,000 to help him achieve his goals.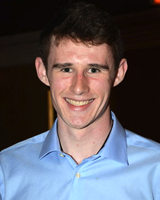 Derek Gee is receiving this bursary for the second time. But his rapid progression and a string of solid national and provincial results continue to impress: among his many top-10s this year are gold in the Ontario time trial championships and fourth place in the Canadian U23 time trial championships. Most recently, he won gold in the team pursuit at the Canadian Track Championships, and for 2017, he has been accepted to be part of the Cycling Canada's men's NextGen track endurance program and Team RaceClean. Derek has been awarded $2,000 to support his 2017 endeavours.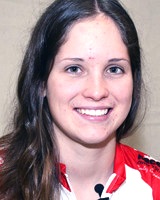 Ariane Bonhomme is also a previous recipient, but she too steadily progressing up the ranks. In 2016, she won the U23 title in both the road race and the time trial at the Canadian Road Championships, and helped Canada win gold in the team pursuit at the Elite Pan American Track Championships earlier this month. In 2017 she will be part of the women's NextGen track endurance program and has also set her sights on the Canada Summer Games in Winnipeg. Ariane has been awarded $2,000 to offset her costs in 2017.