August 16, 2016 (Rio de Janeiro, Brazil) – Despite the worst fears, the Rio Olympic MTB Course seems relatively intact after a major bush fire threatened the venue yesterday according to the UCI MTB Co-ordinator, Simon Burney.
"For those concerned, all good at the mountain bike venue following the fire, no changes to course or schedule," tweeted  Burney about 9:30 EST today. He quickly added that, "It's decimated the course marking brushes tho'."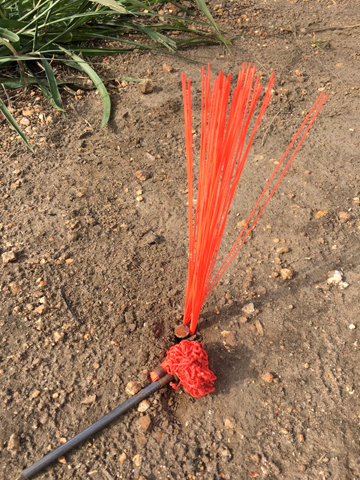 Burney is a Brit who describes himself on Twitter as "The UCI mountain bike fella, 'cross book author, Staffie lover & cyclocross fan." Burney has worked as a Technical Delegate for the UCI since 2007, according to Wikipedia.
The women's cross-country final is scheduled for Saturday, Aug 20 while the men's final is Aug. 21.
There are no reports on any affects on the BMX site which was also threatened yesterday by the same fire in the Deodoro parkland near the venues. There were also concerns about smoke from bush fires causing problems (i.e. breathing difficulties) at other Olympic venues, but nothing further has been reported so it's all systems go at this time.