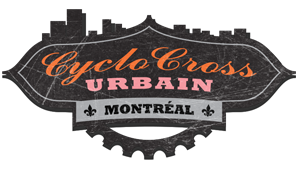 November 11, 2013 (Montreal, QC) – The very first edition of Montreal's Urban Cyclocross, dirtiest event in town, will be held at Étienne Desmarteau parc on November 16th, 10am .
In less than a week, will be held the very first edition of Montreal's Urban Cyclocross, an inclusive off-the-wall competition. It's at Parc Etienne-Desmarteau that cyclists of all ages will come challenge themselves on the urban Cyclocross course which will include many surprises…
Cyclocross is a mixed discipline in-between road bike and mountain bike, where participants must complete a lap filled with traps that sometimes have them get off their bike and transport it. Cyclocross allows cyclist sports amateurs to prolong the season and enjoy the thrill of cycling in fall and winter.
Montreal's Urban Cyclocross' team wishes to create series of events that would gather people and attract sporties, families and friends in one big urban party. Ex- hibitors, food trucks, friendly skill contests, drawing lots, DJ and animation, all will be on rendez-vous for this autumnal sporty celebration.
This event is presented by Videotron, which is proud to be associated with this very first edition. All collected profits will be given to the Père Sablon Foundation and Jean-Eudes College, both actively commited in the project of making youth move.
Montreal's Urban Cyclocross is an initiative of Massi Slimani (from Panache energy bars) who runs the project, and Yannick Perreault (from Maglia Rosa bike store) who acts as a technical director.
For more details, you can consult our website and you can also contact Emilie, our communication and social media strategist.