June 04, 2012 (Milton, ON) – The proposed velodrome in Milton, Ontario is still on track (pun intended) following a meeting there on May 31 according to the town's website. The $45 million velodrome is intended for the TO2015 Parapan American Games and for subsequent track events. Upon completion, it will be the only indoor 250-metre oval cycling track in Canada. There will be permanent seats for 1,500 spectators. The chosen location is the Milton Education Village on Tremaine Rd.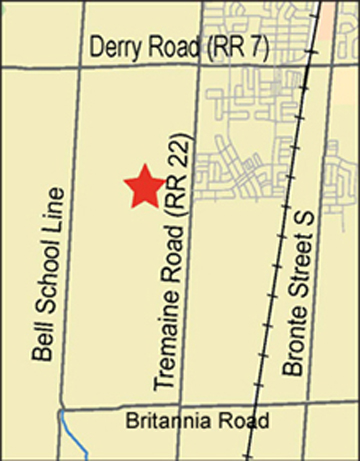 Here are some of the highlights and project timelines going forward.
– May 2012 – Binding agreements to be signed should the project be approved by Milton Council
– Summer/Fall 2012 – Preferred proponent selected
– January 2013 – Ground breaking and construction commences
– Summer 2014 – Targeted completion date
– July/August 2015 – Pan/Parapan American Games
Funding for the project is also detailed:
– $22 million: Toronto 2015 Pan/Parapan American Games organizing committee
– $19.8 million: Local share (includes 44% of the project cost at $40-million, plus site servicing/parking costs)
– Town of Milton share confirmed at $3.8 million: To be funded from development charges as a result of the re-allocation of future recreational facilities to the velodrome
– Milton Education Village commitment at $2.5 million: Town of Milton to finance the Milton Education Village commitment; a sustainability strategy has been developed if timing is delayed
– Private sector partnership commitment at $13.5 million: This includes  – pledged donations, sponsorship and fundraising support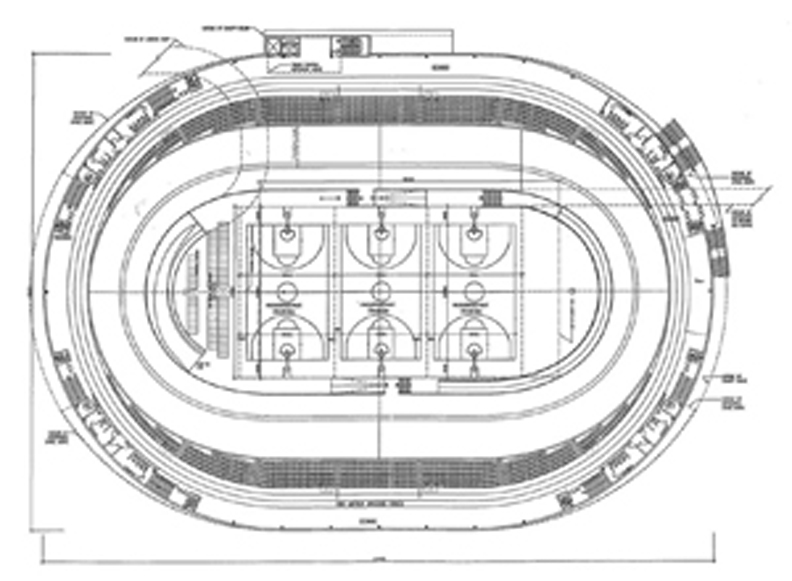 Transportation to the Milton velodrome is indicated, including:
– Public transit routes
– Cycling lanes on Tremaine Road
– GO station proposed at new Tremaine Road 401 interchange
– Town undertaking Secondary Plan for Milton Education Village and update to Trails/Cycling Master Plan in 2012
And plans for the facility after the 2015 Parapan Games are also listed:
– Sierra Planning and Management completed a business plan for the legacy aspect of the facility.
– According to the Sierra Planning and Management Velodrome Business Plan, the facility will be used for a number of international, national and provincial cycling competitions, creating a positive economic impact on the business community in Milton.
– There will be a significant opportunity for a high performance and local cycling legacy, as well as community recreational use.
– Plans for the facility also include a 20,000 square-foot gymnasium, 300-metre walking/jogging track, 3,200 square-foot fitness centre, multi-purpose room and support amenities.
As reported previously, plans to create a 2015 Parapan velodrome have been a suspenseful saga to date. Initial plans for the Games seemed to overlook a velodrome, but such a facility is crucial for many cycling events. The site was then proposed in Hamilton, Ontario, until city council there developed cold feet. Vaughn, Ontario, next showed interest before eventually also bowed out. Things looked bleak until Milton's bid seemingly came out of nowhere.
A lot was going on behind the scenes in Milton to raise private money and make the dream come true. Central to all of these efforts is a little-known group of Toronto riders who call themselves "Les Domestiques." Click HERE for our recent interview with Les Domestiques president, Tim Hockey.
There are also some strange similarities between the names of Hamilton (which ultimately refused the velodrome) and nearby Milton, which is part of the Halton Region (where the velodrome is proceeding). Milton is a town of 95,000 some 40km west of downtown Toronto along Highway 401 according to Wikipedia. And while all this suspense played out in Canada, another Hamilton halfway round the world in New Zealand, was pushing forward with a velodrome there.
Canada's eight functional velodromes (in varying states of repair):
– Argyll Velodrome, Edmonton, Alberta (333m outdoor),
– Bromont Velodrome, Bromont, Quebec (250m outdoor)
– Burnaby Velodrome, Burnaby, British Columbia (200m indoor)
– Delhi Velodrome, Delhi, Ontario (250m outdoor),
– Forest City Velodrome, London, Ontario (138m indoor)
– Glenmore Velodrome, Calgary, Alberta (400m outdoor)
– Juan de Fuca, Colwood, British Columbia (333m outdoor)
– Vélodrome Caisse Populaire de Dieppe, Dieppe, NB (250m outdoor)
Visit Milton Ontario's velodrome information page.