April 19, 2014 (Milton, ON) -The Mattamy National Cycling Centre will open this year, but construction is eight weeks behind schedule reports Out Windsor. A December ice storm and frigid winter weather is blamed for the delay.
Town councillors were appraised of the delay in a memo sent in late March and apparently similar delays are being experienced with other infrastructure under construction for the Toronto 2015 Pan Am & Parapan American Games.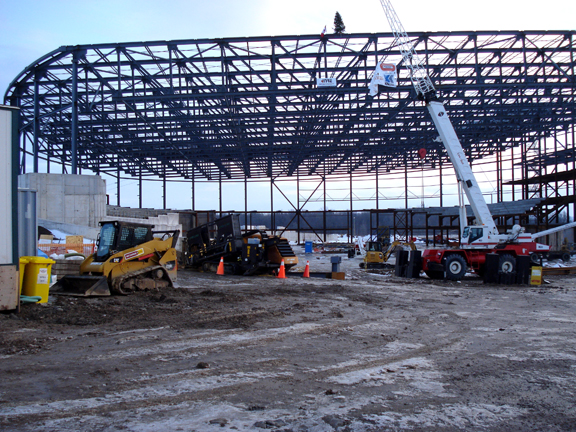 Milton Community Services Director Jennifer Reynolds is quoted as saying there will be a meeting in mid April with councillors and Ontario Sports Solutions (ONSS), the joint venture building the velodrome. At this meeting, possible measures will be discussed for mitigating the delay.
Terence Foran, a spokesperson for Infrastructure Ontario indicates that the building was supposed to have a minimum of 10 months of testing before the Games which start July 10, 2015.
Pedal reported previously that the 154,000-square-foot facility, including a 250m indoor velodrome, is projected to cost $56 million and open in August, 2014.
Read more here.