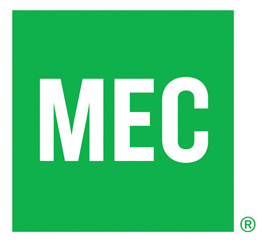 May 19, 2016 (Toronto, ON) – MEC Bikefest is a celebration of all things bikes, kicking off the cycling season with bike demos, clinics, group rides, kids' activities, bike retailers, cycling advocacy groups, tune ups and much much more!  Come join us Saturday May 28th from 11am – 5pm and make it the best bicycle bash in Toronto. This event, along with the 14 other MEC Bikefest events across the country, will be tailored to the unique interests of the local cycling community
This free Toronto festival is a celebration of cycling for all those who share in the joy of riding on two wheels. These signature MEC events offer cyclists of all types an opportunity to participate in skills clinics, demos, workshops and other exciting activities. A key feature of every Bikefest is the participation of high caliber bike industry representatives including vendors, training experts, and nutrition consultants to help participants reach their cycling ambitions. The festival offers a variety of activities designed for participation by people of all ages and skill levels.
Highlights of the 2016 MEC Bikefest Toronto include:
Presentations and discussions by cycling experts
Spinning classes
Nutrition clinics
Bikeswap (Gear) Swap
Bike demonstrations
Local cycling advocacy groups
Free drop-in activities for kids
With a strong product selection, educational clinics, group rides and expert staff, MEC has become a hub for cyclists of all levels across Canada.
Information on MEC Bikefest and other events can be found here.